http://www.rumormillnews.com/cgi-bin/archive.cgi/noframes/read/20476
http://z13.invisionfree.com/THE_UNHIVED_MIND/index.php?showtopic=55085
http://z13.invisionfree.com/THE_UNHIVED_MIND/index.php?showtopic=52045
______________
MOUNTAINEER EDMUND HILLARY: AN ARGUMENT FOR HIM BEING "UNCONTAMINATED" BY THE ORDER OF THE GARTER "HONOUR"


Regarding Edmund Hillary, the pioneer Mt Everest-conquering mountainclimber & Order of the Garter Knight who died recently:

As both a non-Brit & non-Royal, Hillary would not have had full insider status, & my suspicion is that he was a "trophy" member.

I would like for the contributor [whose email this documentation is in response to is provided at the bottom of this entry] to provide his evidence on his allegations regarding Hillary's connections with the Jesuits or the SMOM. The Jesuits do not have a provincial in New Zealand & Hillary was not a Roman Catholic. He had an Anglican funeral service.

My research below shows him to have been far more likely to have been the only member of the Order of the Garter to have been relatively uncontaminated by this Royal "honour". In 2003 he declined an invitation to visit the Queen, preferring to socialize with Himalayan Sherpas & in January of this year, the British royals snubbed his funeral by not sending a member or British-based representative to his funeral.

Looking forward to either the presentation of some substantial supporting evidence or to the retraction of the allegations. We owe it to ourselves & each other not to be self-discrediting through unresearched smear jobs. If the evidence can be brought forward then I'm happy to be proven in error.

In truth & awareness -

Troy


EDMUND HILLARY'S KNIGHTHOODS:

http://en.wikipedia.org/wiki/Edmund_Hillary

Hillary was created a Knight Commander of the Order of the British Empire (KBE) on 6 June 1953; a member of the Order of New Zealand (ONZ) in 1987; and a Knight of the Order of the Garter (KG) on 22 April 1995. He was also awarded the Polar Medal for his part in the Commonwealth Trans-Antarctic Expedition.

http://www.gazettes-online.co.uk/
ViewPDF.aspx?pdf=54017&geotype=London&gpn=6023&type=ArchivedIssuePage&all=&exact=&atleast=&similar=

London Gazette 54017, Page 6023, 25 April 1995

The London Gazette
Published by Authority
Registered as a Newspaper at the Post Office
TUESDAY, 25TH APRIL 1995
State Intelligence

HONOURS AND AWARDS
CENTRAL CHANCERY OF THE ORDERS OF KNIGHTHOOD
St. James's Palace, London S.W.I.
25th April 1995

The QUEEN has been graciously pleased to appoint the undermentioned to be a Lady Companion and a Knight Companion of the Most Noble Order of the Garter:

(To be dated22nd April 1995)

Sir Edmund Percival HILLARY, O.N.Z., K.B.E.
The Right Honourable Margaret Hilda, Baroness THATCHER, O.M., F.R.S.

(1 SI)


EDMUND HILLARY THE ONLY NON-POLITICAL ORDER OF THE GARTER OUTSIDE BRITAIN:

http://www.cnn.com/2008/WORLD/asiapcf/01/1...y.ap/index.html

Hillary remains the only non-political person outside Britain honored as a member of Britain's Order of the Garter, bestowed by Queen Elizabeth II on just 24 knights and ladies living worldwide at any time.

He reached the summit of Everest four days before Elizabeth was crowned Queen of Britain and the Empire on June 2, 1953. She immediately knighted the angular, self-deprecating Hillary, who was just 33.

He was at times controversial. He decried what he considered a lack of "honest-to-God morality" in New Zealand politics in the 1960s, and he refused to backtrack when the prime minister demanded he withdraw the comments. Ordinary New Zealanders applauded his integrity.


EDMUND HILLARY DECLINED THE QUEEN'S INVITATION:

http://news.bbc.co.uk/1/hi/world/asia-pacific/3740536.stm

Sir Edmund was apparently so shy that he even proposed to his wife with a message via her mother.
In the years that followed his famous ascent, he shunned the celebrity that had become his overnight.

On the 50th anniversary of his achievement, he even turned down an invitation from the Queen, so that he could instead travel to Kathmandu to be with lifelong Sherpa friends. He was made an honorary Nepalese citizen in 2003. Sir Edmund was far happier exploring. During the next two decades, he led expeditions to the South Pole, searched for the fabled Yeti, and completed six Himalayan ascents. And he became increasingly concerned by the plight of the Sherpa people he had met on his expeditions.


ROYALS SNUB HILLARY'S FUNERAL:

http://www.dailymail.co.uk/pages/live/arti...in_page_id=1811

Outrage in New Zealand as Royals snub funeral of Sir Edmund Hillary
Last updated at 21:47pm on 18th January 2008

The Royal Family has caused outrage in New Zealand by not sending a representative to Sir Edmund Hillary's state funeral.

Hillary was one of only 24 knights of the garter appointed by the Queen and his success as the first man to reach the summit of Mount Everest was proclaimed on the morning of her coronation in 1953.

Internet message boards have carried comments such as "Shame on Britain" and demands for Prince Charles to change his engagements.

Lewis Holden, a leading republican, insisted the Queen should attend as New Zealand's head of state.

"The absence of the Royal Family shows plainly they are not able to do the job for New Zealand," he added.

Anand Satyanand, the Governor General, will represent the Queen at the funeral in Auckland on Tuesday.

New Zealand Prime Minister Helen Clark said, "This exceptional arrangement reflects the personal and historical associations of the Queen with Sir Edmund from the beginning of her reign."

The Queen had also offered the Hillary family a memorial service at St George's Chapel, Windsor Castle, on a date to be set for April.

But New Zealand First MP Ron Mark said British royals did not understand the level of Kiwi reverence for Hillary.

"It is surprising. One would have thought some of the younger members could have been here.

"Maybe some of the officials have a lack of understanding as to how revered Sir Ed is by Kiwis.

"We would hold him with the same love as their people had for Princess Diana, but we would argue there is no comparison in substance between the two," he said.

Mr Mark also said Prince Charles should attend the funeral rather than the Mutton Renaissance Campaign event scheduled in his official diary for Tuesday.

The absence of royals also set New Zealand online message boards alight with outrage, many suggesting it will hasten the country's move to become a republic.

"Sir Ed helped make the Queen's coronation year a huge success for Britain and the commonwealth.

"I really am speechless, Prince Charles should have been the one. Shame on Britain!" wrote one person on Trade Me's message boards.

"I can't believe that not one of those parasites couldn't find a day or two to come out here," wrote another.

Republican Movement of Aotearoa New Zealand chairman Lewis Holden said the "snub" showed the Queen was unfit for her role as head of state.

"Since Sir Edmund Hillary was personally awarded Knight of the Garter by the Queen, this decision is very disappointing.

"This national day of mourning is the sort of occasion where the presence of New Zealand's head of state would be appropriate.

"The absence of the Royal Family shows plainly they are not able to do the job for New Zealand," he said.

But former Prime Minister Jim Bolger and Maori Party co-leader Pita Sharples both felt it was for New Zealanders to pay respects to Hillary rather than the Royal Family.

"Sir Ed was a uniquely New Zealand figure and New Zealand will give him the farewell a New Zealander of his stature deserves," Bolger said.

Sharples said: "I am not put out by that at all. It may be disappointing to many, but not to me because they (the British) have honoured him and he is our hero so it is our role to treat him as such."


WHAT THE ROYALS ATTENDED TO INSTEAD:

http://inastrangeland.wordpress.com/2008/0...wind-in-public/

The Queen will visit the King's Lynn Preservation Trust Limited to mark its Fiftieth Anniversary. Her Majesty will also open the new CT Scanners/Radiology Suite at the Queen Elizabeth Hospital, King's Lynn.

The Duke of York United Kingdom Special Representative for International Trade and Investment, will attend the World Economic Forum in Davos, Switzerland.

The Earl of Wessex will attend the Annual Banquet of the Worshipful Company of Pattenmakers at Mansion House, London EC4.

The Princess Royal Patron, Royal (Dick) School of Veterinary Studies, will hold a Dinner at Palace of Holyroodhouse.

The Princess Royal will Launch the Lothians and Edinburgh Abstinence Programme at Malta House, 1 Malta Terrace, Edinburgh.

The Princess Royal Patron, Silver of the Stars, will open an Exhibition at the National Museum of Scotland, Chambers Street, Edinburgh.

The Duke of Gloucester Colonel-in-Chief, The Royal Army Medical Corps will receive Colonel David Morris upon relinquishing his appointment of Representative Colonel Commandant and Colonel Peter Roberts on assuming the appointment at Kensington Palace.

MY THOUGHTS ON HILLARY'S INTEGRITY:

Below is an email that I sent to friends & family when I read about Hillary's death. I knew that he was a Knight of the Garter but could find nothing on him that would put him in league with the British agenda. The following seemed to typify who he was:

Dear [NAMES REMOVED] & anyone else reading this who might have heard of Edmund Hillary & still have the remains of a mind & soul left,

While looking up Edmund Hillary's biography on free internet encyclopedia Wikipedia, I found the following article. You might be familiar with it, but I'd never come across it before. This is a perfect example of how desensitized, idiotic, callous & even murderous the braindead/souldead zombies of the paradoxically herd-like me-me-me western "culture" have become. Just as sad is the lack of moral integrity & the lack of respect shown by the parents of the dead man, no doubt "worried about people might think". Truly pathetic.

I've got no idea whether or not Hillary was always a saint, we're all human after all, but he hits the tragedy of the current state of humanity on the head with these comments. Over 40 climbers left this man to die? No wonder people don't even have the strength of character to defend the destruction of civil liberties, national sovereignty & cultural identity, squandering the remains of autonomy, mutually-supportive individuality & freedom from increasingly invasive state control for empty, useless & ultimately self-destructive false "goals". These "adventurers" won't even stop to help a fellow in such dire circumstances. Nice one guys!

Feel free to repost this to anyone on your email lists. Our thoughts & actions are the future that we leave to upcoming generations. And if anyone thinks that sticking up for the kind of integrity that Hillary represents here is "just knocking the younger generation, like all the generations before have done", then I strongly suggest chucking the TV mind-control machine out the window & flushing your i-pod down the toilet & wake up. This is a classic case of preprogrammed auto-response serving as both a short-term copout & as a long-term coverup for the ongoing mass-media channelled social-engineering. It is also a classic case of "dumbing down". We've been dumbed down emotionally & spiritually as well as intellectually. It's up to all of us to regain lost ground.

In truth & awareness,

With love -

Troy

http://en.wikipedia.org/wiki/Edmund_Hillary

Hillary spoke of his disdain for the attitudes displayed by many modern mountaineers. In particular he publicly criticized New Zealander Mark Inglis and 40 other climbers who, in various groups, left British climber David Sharp to die in May 2006. He said:

"I think the whole attitude towards climbing Mount Everest has become rather horrifying. The people just want to get to the top, it was wrong if there was a man suffering altitude problems and was huddled under a rock, just to lift your hat, say good morning and pass on by."

He also told the New Zealand Herald that he was horrified by the callous attitude of today's climbers:

"They don't give a damn for anybody else who may be in distress and it doesn't impress me at all that they leave someone lying under a rock to die."

http://en.wikinews.org/wiki/Sir_Edmund_Hil..._climber_to_die

Sir Edmund Hillary angry with mountaineers who left British climber to die

May 24, 2006

Sir Edmund Hillary, the New Zealand mountaineer and explorer, is angry with 40 mountaineers, including Mark Inglis, the first double amputee to reach the summit of Mount Everest, who left a British climber to die. Sir Edmund was the first person to climb Mount Everest, in 1953.

David Sharp, 34, who had reached the summit of Everest after two other unsuccessful attempts, ran out of oxygen on his way back. Sharp was found 305 meters below the summit, in a cave. He had apparently climbed alone.

According to Inglis, he was the first of 40 people to pass David Sharp, and his party was the only one that offered help. He radioed in to his base camp, but his expedition manager, "Russ," said, "Mate, you can't do anything. He's been there X number of hours without oxygen, he's effectively dead."

"The trouble is, at 8,500 metres it's extremely difficult to keep yourself alive, let alone keep anyone else alive," Inglis told Television New Zealand.

Hillary faulted commercialisation of the mountain for the climber's death, saying that had a fellow climber been in distress he would have helped him even if it meant abandoning his own summit quest. "I think the whole attitude towards climbing Mount Everest has become rather horrifying," The New Zealand Herald newspaper quoted him as saying. "The people just want to get to the top. They don't give a damn for anybody else who may be in distress."

Hillary said that heading for the summit and letting people lie dying is not pleasant and he hopes it is not repeated.

Sharp's parents, for their part, said that they do not blame Inglis, or anyone else for their son's death; the other climbers had to look after themselves.

Sources

* RNZ/One News "Hillary angered by lack of help". tvnz.co.nz, May 24, 2006

* "Edmund Hillary blames climbers for Everest death". Reuters, May 24, 2006

* Deutsche Presse-Agentur "Hillary says Everest climbers should help dying men". Monsters and Critics, May 23, 2006

Retrieved from:

http://en.wikinews.org/wiki/Sir_Edmund_Hil..._climber_to_die


THE ABOVE DOCUMENTATION IS PROVIDED IN RESPONSE TO THE FOLLOWING ALLEGATIONS FROM A CONTRIBUTOR TO ERIC PHELPS' MAILING LIST REGARDING EDMUND HILLARY HAVING ANY S.M.O.M. OR JESUIT CONNECTIONS:

—– Original Message —–
From: [NAME REMOVED]
To: Eric Phelps
Sent: Wednesday, February 27, 2008 10:57 PM
Subject: Would I be hated along with Craig Oxley and you since I have done a lot of exposing on the Jesuits?

Dear Eric Jon Phelps

I have been doing a lot of exposing on the Jesuits in youtube and last Sunday one of my friends invited me to St Mary's Catholic church and I managed to question a few things in front of the person leading the mass and the person I qurstioned was also the main apeaker in the SMOM or Order of Garter Sir Edmund Hillary about his SMOM and Jesuit connection and now I am hated by lots of Roman Catholics in my area and also my Youtube profile named [NAME REMOVED] has also been banned just for exposing jesuits on Youtube as well

Regards
[NAME REMOVED]

______
I must have done a typo but I was questioning the Cardinal of Newmarket Church about the Jesuits,if I made a mistake,I admit it,but there are things that should be brought to light which requires immediate attention and I hope I learn from the mistakes
To the person who wants evidence
Hillary was created a Knight Commander of the Order of the British Empire (KBE) on 6 June 1953;[18] a member of the Order of New Zealand (ONZ) in 1987; and a
Knight of the Order of the Garter (KG) on 22 April 1995.[
34] He was also awarded the Polar Medal for his part in the Commonwealth Trans-Antarctic Expedition.[35] Various streets, schools and organisations around New Zealand and abroad are named after him. A few examples are Hillary College (Otara), Edmund Hillary Primary School (Papakura) and the Hillary Commission (now SPARC).
http://en.wikipedia.org/wiki/Edmund_Hillar...lic_recognition
-Alex
____________________
_____________
QUOTE
> Dear Brother Eric,
> I found this photo yesterday of Michael King and Theodore M. Hesburgh
> from this webpage
> http://www.gvsu.edu/hauenstein/index.cfm?i...D39E38D5BAFC6CB
> Photo: http://www.gvsu.edu/images/hauenstein/Hesb...esburgh_mlk.jpg
>
> Here's a wider shot from Notre Dame's website (same photo showing King
> hand-in-hand in "solidarity" with Hesburgh and another Romanist priest
> very likely a Jesuit)
> According to this article, SMOM Dwight D. Eisenhower appointed
> Coadjutor Hesburgh to the U.S. Commission on Civil Rights.
> http://newsinfo.nd.edu/content.cfm?topicid=24746
> http://newsinfo.nd.edu/assets/Hesburgh_mlk_rel,.jpg
>
> I sent you a 1964 picture of MLK in the Vatican with his master Paul
> VI and his bodyguard Paul Marcinkus. This is the same photo only this
> one is a more complete photo showing King's right-hand man Ralph
> Abernathy was there as well.
> http://www.catholiccincinnati.org/tct/CT%2...sary/week7.html
> http://www.catholiccincinnati.org/tct/CT%2...ary/week7-1.jpg
>
> I recently learned Jesuit Edmund A. Walsh was one of the nine members
> of Masonic Harry S. Truman's Advisory Committee on Universal
> (Military) Training (UMT).
> http://www.trumanlibrary.org/photographs/s...%2C+1947&page=1
> http://www.trumanlibrary.org/photographs/70-2456.jpg
> http://www.trumanlibrary.org/photographs/59-1371.jpg
>
> This passage from this book "The Awesome Power" gives a concise
> description of what this would entail.
> http://books.google.com/books?id=nzRtzNNgl...R_0KM7IdeHeNtTM
> See page 139 of "A Cross of Iron" which basically says Jesuit Walsh
> was a commissioner of the Compton Commission calling for an expansion
> of U.S. citizenship in preparation for the Cold War hoax to include
> universal military training. He said "Every city and every town is now
> involved in ANY global conflict." This means he wanted to send young
> men to the slaughter and force them to be potential soldiers to fight
> the Pope's foreign wars.
> http://books.google.com/books?id=8VGZb3zh0...n8pbU#PPA139,M1
>
> I find it very interesting that Roman Catholic CFR member and Skull
> and Bonesman John Kerry and Roman Catholic Patrick Leahy, Ted Kennedy,
> CFR Caroline Kennedy, and several other publicly support Barack Obama!
> Obama has spoken at the Order's Boston College which has a history of
> active implementation of the Jesuit-led Civil Rights Movement. In
> fact, there is a photo on the BC website of A. Philip Randolph talking
> to the president of the time.
>
> http://at.bc.edu/thewaywewere/ (I sent this link to you awhile back,
> but I didn't mention there is a 1969 photo of Masonic Randolph with
> then Boston College president W. Seavey Joyce SJ)
> http://at.bc.edu/slideshows/thewaywewere/14.jpg
>
> Barack Obama was keynote speaker for Jesuit Boston College's
> First-Year Student Convocation in 2005.
> http://frontrow.bc.edu/program/obama/
> Quote from the webpage:
> "University President William P. Leahy, SJ, welcomes the Class of
> 2009 and introduces the senator, whom he holds up as a model of "a
> contemplative in action," whose career illustrates the oft-cited ideal
> at Boston College of "men and women for others."
>
> Photo: http://www.greatdreams.com/2008/Barakobama.jpg
>
> 2005 Boston College Chronicle article
> http://www.bc.edu/bc_org/rvp/pubaf/chronic...my27/obama.html
>
> Brother Nick


Dear Brother Nick,

Another masterpiece!

Brother Eric
________
>Sir,
>
>Please refer to the following comments in your post to a member of the mailing list:
>
>""This explains the 11 billion USD in supplies given to Stalin during the Lend Lease period including the atomic bomb/device in 1943. Those ingredients necessary for the building of the bomb were then shipped into Japan, as Jesuit Hirohito's Japan was not at war with the Jesuit Stalin's USSR, and later detonated on the ground in Hiroshima and Nagasaki immediately after the airbursts of magnesian flash bombs dropped by Masonic LeMay's B-29s.""
>
>
>I seek to comprehend that even accepting Hirohito's complicity with Jesuits, could Japanese establishment be willing to undergo the trauma caused by atomic explosion and radiation.

Absolutely. High-level Freemason Emperor Hirohito was completely controlled by the Jesuits since his accession to the throne in 1926. His grandfather, Emperor Meiji, was placed on the throne after the Order assassinated his father, Emperor Komei, for refusing to allow White Christian (Roman Catholic) missionaries into Japan. Meiji was used to abolish the Shogonate in 1868 and to centralize power in Tokyo. The Order used Meiji to attack Russia in 1905 destroying the Orthodox Tzar's navy via a surprise attack. The Order also used Meiji to attack China in the attempt to overthrow the Manchu dynasty, which dynasty was a enemy of the Black Pope.

So yes, in 1941 the Jesuit General used his servants FDR and Hirohito to bring on the attack of Pearl Harbor justifying FDR's entrance into WWII. The Offici of Naval Intelligence has also placed explosives in the magazine of the USS Arizona and then detonated them in a mere 13 minutes into the Japanese airborne attack. In July of 1945, again the ONI and Japanese Intelligence worked together to sink the USS Indianapolis after it delivered the uranium to be used in the magnesium flash bomb, Little Boy, to be dropped by Paul Tippits on August 6, 1945. And finally, the Japanese Imperial High Command protected the Jesuit physicists as they assembled the bomb in Hiroshima for at least one year.

For Masonic Hirohito's obedience, he was sparred from trial at the War Crimes Trial in Japan by none other than 33rd Degree Freemason Douglas MacArthur. MacArthur's advisor was Georgetown University Jesuit Edmund A. Walsh. I have a picture of both Walsh and MacArthur at the War Crimes Trial in 1947.

We must come to the horrible conclusion that there were no military leaders during WWII who were loyal to their own people. Those who were loyal, men like Generals Patton, Rommel, and Polish General Sikorski, were murdered by the intelligence agencies of their own countries. Those agencies (OSS, SIS and the SS) were all ruled by the Jesuits or their immediate agents (Knights of Malta American William Donovan, British Kim Philby and Nazi Heinrich Himmler).

I can understand the complicity of traitor. But, complicity which endanger's traitor's survival is hard to fathom. Does it imply that Jesuits and Hirohito's Japanese establishment were willing to sacrifice physically at the altar of Jesuit General.

Correct. If Japan was to be brought into a future unity with Far Eastern nations, her most devoted patriots must be mass-murdered. This was done; the Emperor was spared and was no longer considered to be a "god on earth" in competition with the pope; and Japan occupied by American forces for over 60 years, her economy and navy rebuilt in prepartion for her alliance with China.

>
>
>Further, WWII was driven by Jesuit Agenda, then why would Japan overtake British Colonies in South East Asia during WWII, since the Crown is considered to be a Jesuit pawn, why will Jesuit upset the British Crown supremacy over South East Asian Colonies.

There are two reasons. First, the Japanese Army was commanded by Jesuit Coadjutors who imprisoned or murdered every Protestant, Bible-believer they could find. This is why the Japanese Army invaded China to destroy the British Chinese Inland Mission which brought the gospel to millions of Chinese. This is also why MacArthur abandoned the American missionaries in the Philippines when he moved to Australia, giving them over to their bloody fate at the hands of Japanese inquisitors.

Secondly, the Order was busy destroying the Protestant British Empire during WWI and WWII---the Company's Second Thirty Years's War (1914-1945). The Black Pope used the British Empire for its purposes from the days of King George III (1780) up to Masonic King George VI (1945). Further, after WWII the Order used the British navy to attack and sink ships carrying surviving European Jews to Palestine thus bringing on the Lord's Curse pronounced in Genesis 12:3 upon the dying British Empire. By 1948 the Jesuits had used Ghandi to break India away from the Empire for which he was then murdered by one of the Order's assassins.
>
>Faithfully yours,
>
>Ashish Raje

Sincerely in faith,

Brother Eric
____________
Greetings:
I thought at second glance that I may have been mistaken... because it appears that the program
connected to the Jesuit College in Quebec, Canada was a Skype connection as part of the Skype
peer-to-peer functions that update the contact status.
I don't worry that much about computer security, because at this point I expect these jokers to be
snoops... gathering intelligence from every source.
However, to find the Jesuit College on my first scan, and then to have a very awkward telemarketing
company probe me about my website intentions within 5 minutes explains what they are up to.
Skype.com was purchased by Ebay.com, which also owns PayPal... which most of us realize is a cute
way of saying Papacy. I became aware of PayPal's complicity through the sheer ridiculous manner in
which they displayed their company history on the internet. The college kids that created "PayPal" had
at one point placed a wide variety of their own photographs on the internet, as they explained how they
were independent kids making a tremendous success in business.
I was stunned by how blatant they were, and then I realized the truth. They were awkward and
incompetent youths who were instructed to make PayPal look like a grassroots success in an open
economy... rather than the pre-positioned power grab for the Papal monopoly.
As for ebay, I worked with a Rosicrucian years ago, who pushed me into the Masonic Lodge where I
was a member for several months. I was fortunate that circumstances allowed me to bow out of that mess.
The Rosicrucian was from a wealthy family in Westmount, Montreal, Quebec, Canada... home of our
most infamous and corrupt Prime Minister Brian Mulroney. He had ended up in an orphanage as the
result of an internal family dispute over their fortune. There it appears he was seriously abused, and then
they attempted to set him up as a front to start an "ebay" type of business.
http://www.honesty.org/prebay.jpg
As an ambitious kid, I met up with him in the business want ads, and worked with him several years
before ebay was even conceived. Our project never worked because the Rosicrucian did too much
lying and probably cocaine. When doing a re-write of our business plan, I discovered social sciences
at the library and realized that "big business" wasn't the solution at all.
I just find it interesting, that I was WAY too close to these people. I think I was closer to the core of
the evil monopoly that I know... and it appears that they have carried a grudge against me for years.
I insulted the Rosicrucian Imperator, and ended up telling the Masons I was "insane" so they would
leave me alone.
Surveillance and other nonsense plagued me for several years until I got wiser about who was trying
to drive me crazy. I quit the "ebay" idea, and incorporated "Honesty International"... thinking that
people would be interested. I found out that they were too terrified of the current "moral authorities"
to have any need for an "Honesty International" project.
I don't mean to run on... but it's been an interesting and miserable life. The beauty of the SKYPE
program however... that does chat, long distance, and free internet long distance, is that the peer-to-peer
network they use for updating allows for a REVOLVING-DOOR back door. Anyone knowing the
Skype backdoor flaws, loopholes or protocols can probably log into your computer from everwhere,
with a near perfect cover regarding why they should be connecting.
So, I knew all along that SKYPE spelled SPY ke - but I didn't realize the brilliant planning that went
into this system. Not only is it a backdoor, it is a perfect cover in which to connect.
I think the only thing that surprises me, is the fact that the Jesuits are so lazy and blatant that they
use their own IP addresses, and not not proxies. As I said, I posted a bit of Canon Law related
information on the ConspiracyCentral.net tracker and the first incoming downloader was from
Georgetown.
And thank you brother Eric, for the reply. God bless you.
Trevor Kokotylo
tkra@honesty.org
________
Dear Ezra,

Thank you for contacting me.

VAIII covers much of what you seek.

Know this:

Bible-believing Czar Alexander I expelled the Jesuits from all the Russias in 1820 for their political meddling. In 1822 he closed all the Masonic lodges. In 1825 he was given "the poison cup" as was given to Peter the Great who also expelled the Jesuits from all the Russias in 1723.

The Jesuits in seeking to conquer Moscow (the Third Rome) and thus overthrow the anti-Jesuit leadership of the Russian Orthodox Church, used Grand Orient Freemasons Lenin, Trotsky and Stalin via the Bolshevik Revolution. Remember that Antony Sutton's Wall Street and the Bolshevik Revolution states that American cartel capitalists on Wall Street financed that revolution. Knight of Malta Joseph P. Grace, the son of Knight of Malta William R. Grace (the servant of James Cardinal Gibbons and master of Teddy Roosevelt and super banker J. P. Morgan) was one of them who set up the Grace Russian Trading Company which flourished after the revolution.

After the Order used its Masonic Jewish Labor Zionists backed by London's Fabian Socialists (Fabius being a Roman General, thus the FS were Jesuit controlled), all Jewish leaders were purged by Stalin during The Great Terror of the 30s. Every Jew was "purged" except Lazar Kaganovitch who lived into his 90s. According to Jim Shaw's The Deadly Deception, the big three at Yalta were all high Freemasons---Churchill, FDR and Stalin. That Stalin was a Grand Orient Freemason is confirmed by Walter Veith in one of his excellent documentaries. Thus, when we see "Dirty Harry" Truman and Stalin sitting together at Potsdam, they were both brothers in the Craft.

Now if Lenin and Stalin were both Grand Orient Freemasons, most assuredly Khrushchev was also a Freemason. His performance in the UN taking off his shoe and ranting that the USSR "will bury you," was all a Jesuit directed diatribe so as to further drive the typical American into right wing fascism---the true purpose of Communism in the first place. "Anti-communist" Georgetown Jesuit Edmund Walsh greatly benefitted from this tirade as did Walsh's student, Jesuit-trained Joseph McCarthy. For communism is nothing more than fascism in an atheist costume; all the rest is identical; indeed, "extremes meet."

According to Leo Zagami Putin is a Freemason and is under the charge of the Russian Branch of the Knights of Malta headquartered in St. Petersburg and Moscow.

I trust this is helpful.

Sincerely in faith,

Brother Eric
______
_______________________
Dear Fellow Christians and those who value truth, My NEW site is (inquisitionofthelastdays.net) It is an expose of the coming Vatican dominated "Fourth Reich of Europe". The Vatican being the political power and the Roman Catholic Church being the religious power as well both claim Apostolic succession and Temporal power over Kings and rulers. As the Third Reich of the Vatican sought to destroy Serbian and Jewish population throughout Europe with four Roman Catholic dictators today there will be only one, as Nato/EU under UN directorate seek world governmental control, Nato had bombed Belgrade,Serbia in 1999 next America IS the target for the Vatican's Fourth Reich of Europe The fact IS the worldwide Inquisition of the last days will bring unfathomable destruction and heartache, we MUST love those souls that are lost in sin, especially challenging are the Roman Catholic steeped in mysticism and tradition coupled with deceptive mind programming via Spiritual Exercises of Ignatius Loyola @ the numerous Jesuit Retreat houses throughout America and the world. Satan's Office lies within the walls of the Vatican, so the Fourth and final Reich of a United Roman Catholic Europe will seek world domination for the Papacy!

God Bless, Michael Lehman
_______________
______________
Here are some bones to chew on.

Hjalmar Schacht was not jewish.

Agreed. He was a racial German who hated the Jews. He was also a 33rd Degree Freemason who, as head of the Reichsbank before he fled the country, financed the building of Hitler's war machine.

He was Danish-German. He didn't marry a jew, either.

Agreed.

Nor was he a British agent.

Disagreed. Schacht worked with another Masonic White Gentile and head of the Bank of England, Montague Norman. Both hated the Jews and this both worked together financially backing Hitler. It is quite telling that openly anti-Masonic Hitler would accept financing by Masons Schacht and Montague.

These are all anti-jew fantasy tales.

All but one. And claiming that Hitler worked with the British leaders who were high-level freemasons and members of the RIIA is not "anti Jew." It is rather pro- Jew, proving that Hitler (backed by Cardinal Secretary of State Eugenio Pacelli and Michael Cardinal von Faulhaber of Munich) and Churchill (backed by the Archbishop of Westminster and King George VI---whose agent to Hitler was the Duke of Windsor) proves the magnitude of a conspiracy which the Jews of Europe survivied.

Germany never "won" WWI at any point in time.

Agreed. Rome's purpose of WWI (the first phase of the Black Pope's Second Thirty Years' War (1914-1945)) for Germany was to destroy the Protestant Second Reich established by anti-Jesuit, pro-Jew, Lutheran Bible-believers Prince Bismarck and Kaiser Wilhelm I. (Remember that the Jesuits were expelled from the Reich in 1872 and 550,000 Jews were enfranchised in 1873.) Rome's agents for that destruction were pro-Jesuit Kaiser Wilhelm II (who fired Bismarch, readmitted the Redemptorists (secret Jesuits) in 1893, purchased a beautiful estate for his "friends, the Jesuits" in Rome so the Company could return in that same year after King Victor Emmanuel II had expelled the Order in 1872, and readmitted the Jesuits into the Reich in 1917), General Erich Ludendorff (the "first Hitler" who refused to move over one million German soldiers deep within the USSR to the Western Front thereby losing the war) and General Paul Hindenburg---who would later make Hitler Chancellor at the personal urging of Kinght of Malta Franz von Papen.

Desperate attempts at a separate peace were offered, but were rejected.

It was the traitor Ludendorff who called for the Armistice in 1918 after he had thrown the war for the reason given above. Wilson's "Fourteen Points" were offered and accepted by the German delegation. But then the Allies reniged, via the wicked Treaty of Versailles, and warned Germany (which had voluntarily disarmed laying down its arms due to the Fourteen Points) that if she did not submit to unconditional surrender and take full blame for the war guilt as set forth in Article 231, total war would be resumed against Germany within five days as announced by that Masonic Frenchman, Clemenceau. (For the horrible details see Oklahoma Senator Robert L. Owens' The Russian Imperial Conspiracy: 1892-1914, (New York: Albert and Charles Boni, 1927). This outrage called the Treaty of Versailles blamed the Kaiser for starting the war when, in fact the Russians had started it, by mobilizing 800,000 troups on the Eastern border, which mobilization was an act of war in international law. The Kaiser was forced to war and a cursery reading of the wires between Wilhelm and Nicholas II prove it, which wires are given in Owen's tremendous book. As intended, the Jesuits via their high freemasons at Versailles, guaranteed WWII providing the necessary outrage to the plundered German people, Catholic and Protestant alike, who dared to expel the Jesuit Order in 1872.

The best hope Germany had was their success in financing the Bolsheviks, who pulled Russia out of the war.

Indeed, the Kaiser, that tool of the Jesuits, made possible the Bolshevik Revolution via his Secret Train allowed to pass through Germany, its occupants later to reach St. Petersburg. That train ride for Lenin was made possible by Roman Catholic Deputy Matthias Erzberger, that tool of the Jesuits who repealed the Jesuit Law in 1917 thus enabling the Order to re-enter Germany---with its American Army led by Masonic General Pershing. Additionally, since the USSR was not a party to the Versailles Treaty, Gentile Jesuit-trained Stalin and his Bolsheviks helped Hitler and the Nazis rearm Germany for the second half of the Thirty Years' War. This great secret is told by Jesuit Edmond Walsh in his book Total Empire: The Roots and Progress of World Communism, page 190.

In fact, Germany lost WWI at Marnes -- barely a few months into the war.

Disagreed as per above explanation. Germany was betrayed at the Marne by her own officers. Germany had trounced France in 1870-71 after France had provoked her to war as per the design of the Jesuits controlling Napoleon III and his wife. Germany again rolled over France within six weeks in 1940. The same could have been done in 1915 but the Jesuit Coadjutors within the German High Command made sure Germany lost key battles with great losses to her German manhood, a Protestant manhood that would have resisted Hitler to the death.

Did WWI destroy the "old empire" structures?

Of course! This included the Protestant British Empire losing its shipping; the destruction of the Protestant Second German Reich; the fall of Orthodox Russian Empire and its "Third Rome," Nicholas II quitetly leaving the Orthodox Church to the tender mercies of the Jesuit Order's Bolsheviks who murdered over 5000 priests and nuns most of which were anti-Rome; and the Roman Catholic Austria-Hungary Empire, anti-Jesuit Sissi, the Queen of Franz Joseph having been murdered (knifed through the heart) in Geneva by a Jesuit sent anarchist.

Well, if so, that's precisely what the Kaiser intended.

Agreed,as did King George V and Nicholas II, all of which survived the war and lived out their treacherous lives in peace.

He simply didn't know he would be included when he started the war.

Agreed as per the wires between the Kaiser and the Czar given in Owen's book referenced above.

His disdain for everyone else was in fact hubris. He planned on ruling the world.

Disagreed. Wilhelm no more sought to rule the world than did Hitler. This was mere propaganda so as to motivate the Allies to fight another Jesuit Crusade against "accursed heretics and liberals" condemned in the Order's wicked Council of Trent (1545-1563). If the Kaiser really sought to win the war, he would have moved his troops from the East to the Western Front and trounced the French. It was the Kaiser and Ludendorff (the first Hitler) who stabbed Germany in the back.

Germans were never "controlled" by a British-interest. (However, Britain did have to make arduous efforts to become independent of German money control.)

Disagreed. The German Schroder and American Morgan banking interests worked together before, during and after the war. Jack Morgan, Jr., was the personal and intimate friend of King George V. Both backed Germany to fight a no-win war for Germany that would kill tens of thousands of Dutch Protestants, English Protestants, French Roman Catholic anti-Jesuit liberals (France having expelled the Order in 1902 after Masonic Edward VII had readmitted the Order into Britain in that same year), Italian Roman Catholic anti-Jesuit liberals (Italy haveing expelled the Order from 1871 to 1893), and American Protestants fighting on the Western Front. It was a wonderful Counter-Reformation Crusade that horribly weakened Protestant America and prepared her for Jesuit fascism via the power of James Cardinal Gibbons who controlled all access to the President in the White House by his Knight of Columbus, Wilson's Secretary Joseph Tumulty.

Hitler wasn't a British agent, of course. In fact, he always thought that he could somehow win Britain through propaganda versus outright conquest.

Disagreed. Hitler never intended to conquer Britain. His Battle of Britain was a farce and is addressed by Liddell Hart in his The German Generals Talk. In Chapter X titled, "How Hitler Beat France---and Saved Britain," the author writes on pages 106-107 :

"The escape of the British Army from France has often been called "the miracle of Dunkirk." For the German armoured forces had reached the Channel coast behind the back of the British Army while this was still deep in the interior of Flanders. Cut off from its own bases, and from the bulk of the French Army, it seemed likely also to be cut off from the sea. Those who got away have often wondered how they managed to do so. The answer is that HItler's intervention saved them---when nothing else could have. . . . But although the British Army thus escaped from the trap in France, it was in no state to defend England. It had left most of its weapopns behind, and the stores at home were almost empty. In the following months Britain's small and scantily-armed forces faced the magnificently-equiped army that had conquered France---with only a strip of water between them. Yet the invasion never came. . . . Hitler did not want to conquer England. He took little interest in the invasion preparations, did nothing to spur them on and cancelled them at the first plausable excuse."

The pro-Nazi factors in Britain were the imbalancing agents. But make no mistake, Hitler intended to impose a Third Reich thousand-year rule of the entire world.

Disagreed. That is as erroneous as the Moslems truly seeking to impose a world Caliphate on the world. It was mere propaganda.

Claims about stopping outside Moscow on favorable circumstances to the enemy are another fantasy. (Of course, there are always the oddball Reich occultic ideas which have to be considered.)

Disagreed. I personally spoke to a former SS man who told me he was 18 kilometers from Moscow and was ordered not to fire a shot in that direction. Moscow could have easily been taken but the Order's Joseph Stalin, overseen by Jesuit Coadjutor Alexander Poskrebyshev in the Kremlin secretly working with Bormann, must be kept in power. So Hitler's advisors refused to allow the Six Army to take Mosow and thus ordered it South.

Erzberger wasn't jewish. You falsely claimed that it was established he was a jew. He was not.

Agreed.

Chinese knew money right and left. It's another outrageous fantasy to suggest, much less assert, that the Mongols were jewish.

Agreed.

However the Confucianist tradition hated business trade, in spite of the fact that China had great intellectual and physical wealth. Let's talk about the Manchus if you want an argument about China.

Agreed. The Manchus had expelled the Jesuits from China yet readmitted it in 1841. Thus the Order conducted its opium war against the Manchus (via the British and American Freemasons and Bonesmen) finally overthrowing the dynasty in 1912 thanks to a combined force of Americans, Japanese and Germans.

"Zion" doesn't mean "center".

Agreed.

It's a total cop-out to highlight Sassoon. The big-wigs in the opium trade were all Anglo.

Agreed. But the Sassoons were mere agents for the King of England.

Webster Tarpley can only be utilized as a resource to a certain degree.

Agreed. Tarpley never mentions the Kinghts of Malta or Rome's connetion to say the JFK assassination or to the control of the Bush Dynasty.

He is a LaRouche toadie.

Both Tarpley and LaRouche are tools of the Jesuit Order. Both are pro pope and pro Vatican Hierarchy.

The Rockefellers are not jewish, nor married to jewish families, nor funded by jewish sources.

Agreed. They are White Gentile Knights of Malta and members of P2 Monte Carlo Lodge.

The Delano family was not jewish, nor did they work for jews. IT WAS AN ANGLO BUSINESS.

Agreed. The Delano name of French Huguenot.

So what you have left are sheds of shreds of rumors, fantasy, envy, greed, and hate.

Agreed. But you, Virginia, wrongly blame the German people for the deeds of their Jesuit-controlled leaders. I would hope you will not blame the American people for the high crimes of the American presidents from FDR to the present. But then again, we obeyed their unconstitutional executive orders, financed their national debt-spending in buliding America's Military Industrial Complex, and fought their papal crusades. Yes, we, like the German people, are to blame for the leaders we and they followed.

Brother Eric
_____________
Dear Brother Eric,

I submitted this post while you were away in Detroit. I trust you had
a great time-wish I could have been there but I couldn't afford the
airfare. Thank you brother for clarifying the fact that our Lord is
not the first cause or author of sin, but rather he allows and permits
what the saved and lost do ultimately working them out for his glory.
At the end of the post I address the possibility that Protestant
(once it was diluted and corrupted through Freemasonry) and
Counter-Reformations were the thesis and antithesis of the Hegelian
Dialectic and that the synthesis is the new Dark age.
I've read that Martin Luther was a Rosicrucian and though this is an
inconvenient and sad notion, but it is difficult to argue against the
possibility based on the seal which is attributed to him called the
"Luther Rose" seen here on the right

http://altreligion.about.com/library/graph..._rosecross4.htm
From
http://www.sacred-texts.com/eso/sta/sta33.htm
(I realize this is
a quote from Masonic Manly P. Hall's book "The Secret Teachings of All
Ages")
"The presence of a hieroglyphic rose upon the escutcheon of Martin
Luther has been the basis of much speculation as to whether any
connection existed between his Reformation and the secret activities
of the Rose Cross."

This of course could be disinformation just like "Of the Jews and
their Lies" which Luther never penned.

I've been reading Texe Marrs' "Codex Magica." and there is a portrait
of Luther with a Rosicrucian handsign as well as one of Ignatius
Loyola which I found interesting.
Here are some examples two of Luther and two of Loyola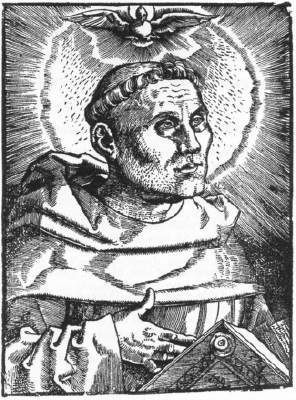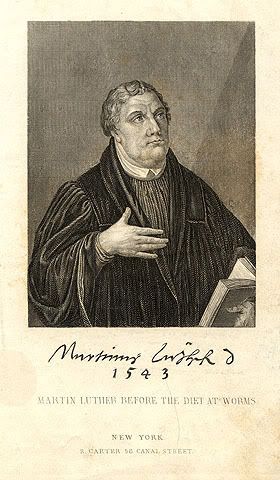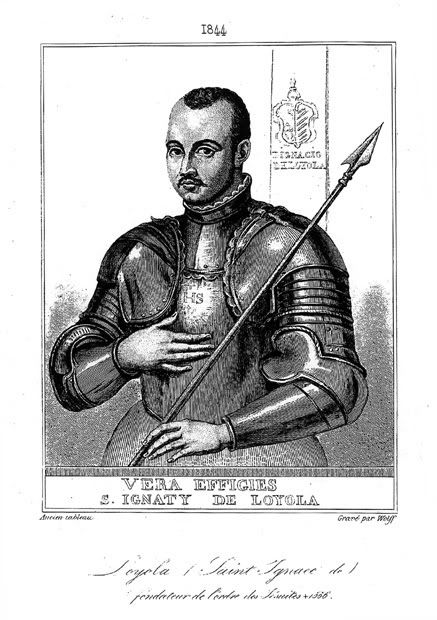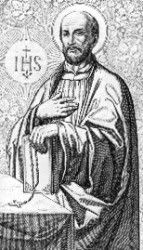 one with Freemason and confirmed Rosicrucian (according to Brother
Alberto Rivera) JPII (looks somewhat similar but difficult to tell
from this angle and it looks like the hand is higher)




If Luther was a Rosicrucian and we know Ignatius Loyola was an
Illuminatus (Spanish Alumbrado) that would mean they were both members
of secret societies. I think it is something to look into. There is no
proof Luther converted to Rosicrucianism.

http://www.cuttingedge.org/news/n1983.cfm
(scroll down to the middle)

Here is the cover of one of Luther's works with the occultic
alchemical symbol of a serpent on a cross.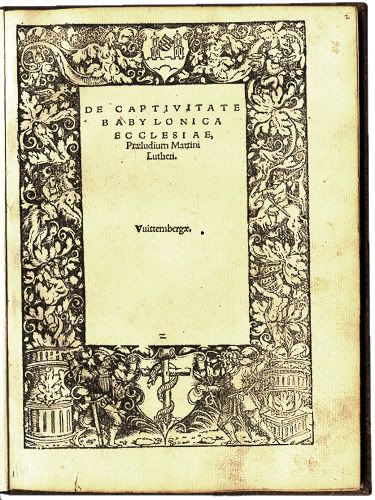 I'm not denying at all the tremendous good Martin Luther did and how
if it were not for him, John Calvin, Ulrich Zwingli, and the other
Protestant reformers there would be no Western civilization.

According to this article put out by Jesuit Boston College, the Baath
Party expelled the Jesuits in 1969.

http://www.bc.edu/bc_org/rvp/pubaf/chronic...1/mr28/war.html
http://www.tnr.com/doc.mhtml?i=20040830&s=diarist083004
http://bcm.bc.edu/issues/summer_2003/ll_baghdad.html
http://www.companymagazine.org/v143/fadheria.html
Here is what I posted on "The Unhived Mind." except I corrected typos
and made a few additions.

"Bush, pope discuss war in Iraq"

http://news.yahoo.com/s/ap/20070609/ap_on_re_eu/bush
Luciferian Skull and Bonesman and Mason (See the film Megiddo: The
March to Armageddon for footage from a Masonic Museum in Los Angeles
with a lifesize replica/image of George W. Bush) Came Bearing Gifts
and the Pope awarded Bush with a medal of St. Peter's Basilica
(mirrored by the U.S. Capitol ((Capitoline Hill)).
According to the article "The pontiff presented the president with a
drawing of St. Peter's Basillica, an official Vatican gold medal."

My additions in [ ]
According to this article from Yahoo: "The president gave the pope a
rare first edition of an autobiography of [Jesuit] John Carroll, the
first archbishop in the United States and founder of the Roman
Catholic Church in America [and Georgetown University]. Bush also gave
the pope lithographs of documents from the National Archives and a
Moses [in the occult Moses represents something different] walking
sticking, made by a former homeless man in Dallas, Texas, who engraved
it with the Ten Commandments."
I wonder what version of the Ten Commandments because in the Catholic
bibles the commandment about not making and worshipping graven images
is omitted.

What this tells me is of course Bush is the abject slave of the White
and Black Pope. The photos on this thread tell us that especially the
first one with Bush bowing his head-HOW DESPICABLE AND DISGUSTING!
(Bush is an absolute traitor, he does not represent the American
people and the atrocities committed in our name such as the ritual
sacrifice of thousands on 9/11 of the two pillars Jachin and Boaz with
the all-seeing eye globe and circle left in preparation for the
rebuilding of the temple of Solomon, the mass sacrifices of men and
women who are nothing but cannon fodder to the Jesuits and their many
Papal Knights in Iraq and Afghanistan to his god, the staged
ritualistic beheadings committed by Masonic "Al CIA Qaeda" created by
the American intelligence apparatus in the service of Rome, all in
accordance with the Skull and Bones initiation ritual during which he
kissed the slippered toe (placed on top of a human skull) of a
Bonesman dressed in papal vestments and knighted by Don Quixote aka
Ignatius Loyola a Knight of Eulogia shows his allegiance to his secret
society by exhibiting total obedience to the Black and White Papacy
first and foremost under threat of the Charles bloody Fourth Vow of
Extreme Induction. Since he gave his master the Papal Caesar a rare
autobiography of Georgetown University founder-John Carroll- (whose
brother Charles, delegate from MARYLand to the Continental Congress
was the only reported Roman Catholic to sign the Declaration of
Independence) the first powerful Jesuit in America this is most
telling and significant. Bush is basically saying, "Thank you Holy
Father for this medal and for blessing me in your crusade against
Islam. I carried out 9/11 for your predecessor after he ordered me to
before he died now let this be a token of my allegiance and promise
what I'll do for you. Now, your Holiness, what's the next move boss?"

If Bush has not already signed a concordat with the Unholy See
(honorary Scottish Rite Mason, Shriner, and SMOM Ronald Wilson Reagan
pictured February 11, 1988 in the White House with several Masonic
leaders two of whom had honorary Scottish Rite and Shrine certificates
in hand-
http://bessel.org/reagan.htm
.

The traitorous Reagan reestablished diplomatic relations between the
U.S. and the Vatican by recognizing Vatican City as a sovereign state.
These ties were severed shortly after the assassination of Abraham
Lincoln because everyone knew the Jesuits and their Roman Catholic
Church assassinated President Lincoln and that they were hiding John
Surratt who was advised by Jesuit B.F. Wiget. So Reagan betrayed the
memory of Lincoln by hooking up with his Jesuit assassins andd their
Roman whore. This was made official January 10, 1984 which is the
pre-requisite for a concordat or binding agreement in which the Roman
Catholic Church gets the final say in all civil and ecclesiastical
matters in the country which enters into such a covenant with death
and agreement with hell. Bush most likely will enter into a concordat
(just as Germany did in 1933) before the Archbishop of New York
selects another slave (my guess would be CFR John McCain or Rudy
Guiliani) to publicly preside over the Black Pope's Fourteenth
Amendment Unholy Roman American empire while taking orders privately
from Georgetown Jesuits, the Archbishop of New York and his Council on
Foreign Relations.

Bush and "the Rat" "discussed" the war in Iraq and in the process
undoubtedly received orders as to how to proceed with his master's
crusade in the Middle East. Georgetown alum General Peter Pace (who I
suspect is a member of Opus Dei given his and former Georgetown
adjunct prof Chief Justice John G. Roberts' connection to Monsignor
Peter Vaghi chaplain of the John Carroll Society and the fact that Peter McCloskey of Opus Dei has a relationship to John G. Roberts and
Antonin Scalia who attend his Church of the Little Flower.

http://en.wikipedia.org/wiki/Peter_Vaghi
http://markcrispinmiller.blogspot.com/2005...s-opus-dei.html
Here is a photo of Jesuit Temporal Coadjutor Pace and CFR member and
SMOM Georgetown University President John J. DeGioia

http://www3.georgetown.edu/sfs/programs/gls/alumni/
Gen. Peter Pace, Chairman of the Joint Chiefs of Staff is a member of
the Jesuit John Carroll Society who might resign if his Georgetown
masters and Cardinals Wuerl and Egan order him to. Masonic Donald
Rumsfeld was a Georgetown Law drop-out and even the CFR media admits
Pace and Rumsfeld have worked closely together.

http://www.johncarrollsociety.org/
See the honorary membership and medal recipients list

http://www.johncarrollsociety.org/new_page_7.htm
See photos from this year's annual dinner and the man of the hour-
Knight of Columbus U.S. Supreme Court Justice Samuel Alito whose along
with his wife were awarded medals. I think Alito and Roberts were
frequent visitors of the Opus Dei house on the campus of Harvard
University. There is also a Masonic lodge on the campus.

http://www.johncarrollsociety.org/new_page_39.htm
See this photo: K of C Alito w/ his local master Donald Cardinal Wuerl
as he points to a priest (most likely a Jesuit). I can just imagine
him saying "let me introduce you to one of my superiors from
Georgetown."

In order to succeed we must secede! It is high time to break from the
Jesuit-controlled American empire either that or move to Canada or
Europe because this country's American Reich is coming to full
fruition. It's been working up to this point in earnest for at least
74 years and where it is now was planned since the very founding of
the U.S. corporation with Rome on the Potomac. The Jesuits and their
Freemasons/Illuminati (who have built this wicked empire) are prepared
to place the capstone on the pyramid of their empire (a concordat with
the Papacy) in worship of their god of forces whom the little horn
will serve according to the Book of Daniel that being Satan/Lucifer.
This would be the end of their Hegelian Dialectic having achieved
synthesis from the thesis and antithesis of the Protestant (co-opted
and infiltrated by Freemasonry) and Counter-Reformations or the
Masonic/Illuminist Ordo Ab Chao (Order Out of Chaos) and that would be
the kiss of death for not only every American but the Protestant
Reformation in general the dawning of a new DARK age of restored Papal
universal spiritual and temporal power for a time, times, and half a
time (last 3 1/2 years of Seventieth Week of Daniel).

Lastly here are some links to photos of the White and Black Pope


http://www.viewimages.com/Search.aspx?mid=...&partner=Google
There are 11 photos of the Black Pope here


http://amisdansleseigneur.com/lourdes/photos.htm
the Black Pope in Lourdes at the center of the crowd collectively
shaped as an all-seeing eye.

Brother

Nicholas

(AVBibleBeliever on

The Unhived Mind

forum)
_________
Dear Brother Nicholas,

Another profound post!

Remember, Luther was never a Rosicrucian or member of any such secret
society as he knew that all of them were controlled by the Pope---"his
hellishness."

What the Order has done to the history of Luther it has done the same with
our beloved Baptist-Calvinist brother, George Washington.

Abraham Lincoln was a Rosicrucian according to this Rosicrucian site. This explains his wife's consorting with mediums conducting séances.

Brother Eric
__________
__________
______________________
The True origin of Scottish Rite Freemasonry
According to the Masonic Quiz Book:
Ask Me Another, Brother
by William Peterson
"The Jesuits wrote the first 25 rites of Scottish Freemasonry in then College de Clermont in Paris in 1754"
"Chevalier de Bonneville [like the Bonneville automobile manufactured by Chevrolet/General Motors] formed a chapter of twenty-five Degrees of the so-called High-Degrees in the College of Jesuits of Clermont, in Paris in 1754. The adherents of the House of Stuart had made the college of Clermont their asylum, they being mostly Scotchmen. One of these Degrees being the "Scottish Master," the new body organized in Charleston, S.C., in 1801, gave the name of Scottish Rite to these Degrees, which name ever since that time has characterized the Rite all over the world."
In a letter written by
Charles Sotheran
addressed to the
New York Press Club
, dated January 11, 1877,:
"It is curious to note too that most of the bodies which work these, such as the Ancient and Accepted Scottish Rite, the Rite of Avignon, the Order of the Temple, Fesslor's Rite, the 'Grand Council of the Emperors of the East and West Sovereign Prince Masons', etc., etc., are nearly all the offspring of the sons of Ignatius Loyola. The Baron Hundt, Chevalier Ramsey, Tschoudy, Zinnendorf, and numerous others, who founded the grades in these rites, worked under instructions from the General of the Jesuits. The nest where these high degrees were hatched, and no Masonic rite is free from their baleful influence more or less, was the Jesuit College of Clermont at Paris."
The Jesuits are the true masters of high-level Scottish-rite Freemasonry. The JFK assassination proves it.

Brother Eric
______________
see www.davehinkson.com for the whole story

This is the case that disinfo agent, liar, libeler, slanderer, FBI informant/snitch and perjurer -STEWWED WEBB-was "testifying" in federal court in Boise Idaho this past January against Ted Gunderson and Anthony Hilder as being the 2 men responsible for the set up of David Hinkson in order to take over WATER OZ. The "testimony" of Webb was thrown out by the judge because it is 100% LIES.The
truth is, from over 3 hours of conversations that I had with Roland Hinkson,Davids' father who lives in Ouray Colorado, is FAR different than what came out of the
slimey mouth of Webb.
In short form, it is the

KNIGHTS of MALTA

who are behind this outrageous action against David Hinkson.I found out from Roland Hinkson himself that he is a member of the

COUNCIL for NATIONAL POLICY

-one of 500 members of this very exclusive "club".The CNP is CONTROLLED by the

Knights of Malta

and has some very well known names included in this membership, Oliver North(

Knight of Malta

), Gen Jack Singlaub(

Knight of Malta

), Dr Stan Monteith, Don McAlvany, Larry Pratt(Gun Owners of America), Joe Coors(

Knight of Malta

and founder of the Heritage Foundation), Jeffery Coors(

Knight of Malta

,Chairman Coors Brewing), J Peter Grace(top

Knight of Malta

in the U.S.), Gary Bauer, Pat Boone, Dr James Dobson, Jerry Falwell, Edwin Meese, Tim LaHaye, Alan Keyes, Frank Shakespeare, D James Kennedy, Herbert and Nelson Bunker Hunt, any more names can be seen by Googling-The Council for National Policy by Barbara Aho.This organization is yet another Masonic group controlled by the

Knights of Malta

who are in fact AGENTS of the

VATICAN

. vid Hinksons' Water Oz is a DIRECT threat to the

Knights

controlled pharmaceutical industry and directly against the

Vatican

-in truth. About 15 months ago, Roland Hinkson had a very secret meeting with an attorney in Gainesville Florida-his name, Milton Baxley-at Baxleys' home at the end of a very long road outside of Gainesville. The purpose of the meeting was for the sale of Water Oz-the

Knights of Malta

had an offer of 3 million dollars for Water Oz and Baxley was representing the

Knights

. On the wall in the room where the meeting was held was a large world map that had thousands of stick pins inserted. Those pins represented the location of ALL the

Knights of Malta

worldwide-about

2,500

are here in the U.S. and they control ALL industry and corporations in America. Roland turned the offer down flat as Water Oz is worth many times that and Roland walked out. All hell broke loose after that and subsequently the set up BY

THE KNIGHTS OF MALTA

-NOT by Ted Gunderson and Anthony Hilder-continued on, resulting in a fraudulent conviction and a 45 year sentence. Stew Webb PERJURED himself from first word to last word, in FEDERAL COURT, and he now must be brought to justice. I now firmly believe that it is the

Knights of Malta

who actually control disinfo/set up agent/FBI snitch, Stew Webb, and that is WHY he is "allowed" to do what he does. I explained to Roland Hinkson that he IS indeed in the belly of the beast and surrounded by pit vipers-NONE are "real" friends. When I first spoke with Roland Hinkson,he was in Washington DC seeking the "help" of Gen Jack Singlaub for his sons' case. I immediately told Roland,"Who the hell do you think actually IS responsible for your son being set up"? I told him that Jack Singlaub IS just one of the true conspirators' causing this to occur.I know that Bob Fletcher can sure tell Roland Hinkson what kind of a sinister and back stabbing character Jack Singlaub truly is since he had the unfortunate experience of having his own toy company in Atlanta taken over as a CIA front during Iran Contra, also involving Gen Harry(Heinie)Aderholt and Gary Best. Like the famous line from Dirty Harry,"A man's got to PAY ATTENTION"!



Tim White,Viet Nam Vet(USAF),Concerned Citizen
QUOTE
Note from Wolfgang:

I have known Dave Hinkson for years as being one of the most effective patriot broadcasters in the movement I have tapes of me on daves show during the Montana Freeman standoff and other programs SPECIAL NOTE TO STEW WEBB
If you are in KC at any meetings I might attend Please go the other way,Do not approach me etc...

You May con some gullible persons but those of us who have been in this movement for years,will find out about things...