Atlanta
Atlanta is a city of the South. Atlanta has been called Black Mecca before. So many strong Brothers and Sisters live in Atlanta too. It is also the home of people of many different backgrounds. Also, it has grown in the past centuries of its existence. It is the most populous city in Georgia and it is located in Fulton County. It has a rich history and a strong culture. So, many civil rights leaders, musicians, lawyers, mayors, scholars, engineers, and other great leaders are from Atlanta too. The Southern city of Atlanta has inspired people globally. Its commerce has grown over the years. It has business services, logistics, professional jobs, and jobs related to information technology. The ATL is still here. It has a little over 130 square miles with a population of about 447,841. The mayor in Atlanta today is Kasim Reed. We find that religion is heavily strong in Atlanta. Religious places were some of the homes of the organization and coordination of social movements in the city. Most people in Atlanta are Protestants and Baptists. Also, there are Muslims, Jewish people, Hindus, Buddhists, etc. in the community as well. There are over 1,000 places of worship in Atlanta. Atlanta has the 8th largest economy in America and the 17th largest in the world. Corporate operations have a huge influence in Atlanta's economy. It is the city where many of the regional, national, and global headquarters of many corporations are located at. The city is the global headquarters of corporations such as The Coca-Cola Company, The Home Depot, Delta Air Lines, AT&T Mobility, Chick-fil-A, UPS, and Newell-Rubbermaid. Over 75 percent of Fortune 1000 companies conduct business operations in the Atlanta metropolitan area, and the region hosts offices of about 1,250 multinational corporations. CNN is headquartered in Atlanta too. Atlanta is also a center for film and television production. Many of the film and television production facilities in Atlanta are Turner Studios, Pinewood Studios (Pinewood Atlanta), Tyler Perry Studios, Williams Street Productions, and EUE/Screen Gems soundstages (Now, I don't follow the agenda of the mainstream entertainment industry. I want to make that clear). Also, the people of Atlanta are filled with strength, the love of truth, and honor. When we look at different cities of America, we see how connected we are as human beings. We see that justice is important to promote and regardless of where we live, we desire liberation for all. Atlanta will continue to grow and develop and we want Atlanta to reach into higher heights.
The Early Years
The city of Atlanta has a long history. In the beginning, Native Americans lived in Atlanta. The Creek and Cherokee Native Americans lived in the territory of Atlanta including its suburbs. The Native American trading post in Peachtree is mentioned in 1762. By 1813, the Creeks (who were recruited by the British to assist them in the War of 1812) attacked and burned Fort Mims in Southwestern Alabama. This conflict expanded and became known as the Creek War. In response, America built many forts along the Ocmulgee and Chattahoochee Rivers like Fort Daniel (on top of Hog Mountain near modern day Dacula, Georgia) and Fort Gilmer. Fort Gilmer was situated next to an important Native American site called Standing Peachtree. Standing Peachtree is named after a large tree which is believed to have been a pine tree (the named referred to the pitch or sap that flowed from it). The word "pitch" was misunderstood for "peach," thus the site's name. The site traditionally marked a Native American meeting place at the boundary between Creek and Cherokee lands, at the point where Peachtree Creek flows into Chattahoochee. The Fort was soon renamed Fort Peachtree. There was a road linking Fort Peachtree and Fort Daniel following the route of existing trails. Native Americans were systematically removed from their lands in northern Georgia from 1802 to 1825. The Creek ceded the area that is now Metro Atlanta in 1821. White settlers arrived in 1822. Nearby Decatur was founded in 1823. In 1835, some leaders of the Cherokee Nation ceded their territory to the United States without the consent of the majority of the Cherokee people in exchange for land out west under the Treaty of New Echota. This act led to the Trail of Tears where many Native Americans were unjustly forced of their lands in the South and forced to live in Oklahoma and other places of America (this evil was supported by the President Andrew Jackson). By this time, the railroad system grew in America. In 1836, the Georgia General Assembly voted to build the Western and Atlantic Railroad. They wanted to provide a link between the port of Savannah and the Midwest.
The initial route of the state sponsored project was to run from Chattanooga, Tennessee to a spot east of the Chattahoochee River (in present day Fulton County). The plan was to eventually link up the Georgia railroad from Augusta and with the Macon and Western Railroad (which ran between Macon and Savannah). There was an U.S. Army engineer named Colonel Stephen Harriman Long. He was asked to recommend the location where the Western and the Atlantic line would terminate. He surveyed various possible routes. By the fall of 1837, he drove a stake in the ground near what is now the intersection of Forsyth and Magnolia Streets, about 3-4 blocks southeast of today's Five Points. The zero milepost was later placed to mark that spot. John Thrasher in 1839 built homes and general stores in this vicinity. The settlement was nicknamed Thrasherville. A marker identified the location of Thrasherville at 104 Marietta Street, N.W. in front of the State Bar of Georgia Building (between Spring and Cone Streets). At this spot, Thrasher built up the Monroe Embankment or an, an earthen embankment that was to carry the Monroe Railway to meet the W&A at the terminus. This is the oldest existing man-made structure in Downtown Atlanta. The planned terminus location in 1842 was moved. There has been 4 blocks southeast (2-3 blocks southeast of Five Points) to what would become State Square on Wall Street Central Avenue and Pryor Street. This location was the zero milepost, which can be found adjacent to the southern entrance of Underground Atlanta. The settlement grew and it was called "Terminus" or "end of the line." The settlement at Terminus had six buildings and 30 residents by the end of 1842. At the same time, a settlement began, which would be called Buckhead section of Atlanta existed several miles north of today's downtown. In 1838, Henry Irby started a tavern and grocery at what would become the intersection of Paces Ferry and Roswell Roads. In 1842, there was a two story brick depot which was built. The locals wanted the settlement of Terminus to be called Lumpkin, after Governor Wilson Lumpkin. Governor Lumpkin asked them to name it after his young daughter instead. So, Terminus became Marthasville. In 1845, the chief engineer of the Georgia Railroad named J. Edgar Thomson suggested that Marthasville be renamed "Atlantica-Pacifica", which was quickly shortened to "Atlanta." The residents approved, apparently undaunted by the fact that not a single train had yet visited. The town of Atlanta was incorporated in 1847.
Atlanta was born.
The Antebellum Period
The antebellum period involved slavery, the growth of the railroad system, and other events. On September 1845, the first Georgia Railroad freight and passenger trains from Augusta (to the east of Atlanta). In that same year, the first hotel called Atlanta Hotel was opened. In 1846, a second railroad company, the Macon & Western completed tracks to Terminus/Atlanta, connecting the little settlement with Macon to the south and Savannah to the southeast. The town then began to boom. In late 1846, the Washington Hall hotel was opened. By 1847, the population had reached 2,500 people. The first mayor of Atlanta was elected in 1848. The first homicide occurred and the first jail was built. A new city council approved the building wooden sidewalks, banned conducting business on Sundays, appointed a town marshal. The Trout House was Atlanta's third and largest antebellum hotel was built. It was created in 1849. Atlanta's first successful newspaper was the Daily Intelligence. In 1850, Oakland Cemetery was founded southeast of town. It exists today within the city limits now. The third rail line was formed in 1851. It was called the Western and Atlantic Railroad. It connected Atlanta to Chattanooga in the northwest and it opened up Georgia to trade with the Tennessee and Ohio River Valley including the Midwest. The place of State Square formed a union depot in 1853. The depot's architect Edward A. Vincent also delivered Atlanta's first official map to the city council. Fulton County was created in 1853 from the western section of DeKalb and in 1854, a combination Fulton County Court House and Atlanta City Hall was built (this was razed thirty years later to make way for the present State Capitol building). After the Civil War, the Georgia General Assembly decided to move the state capital from Milledgeville to Atlanta. In 1854, a fourth rail line, the Atlanta and LaGrange Rail Road (later Atlanta) arrived, connecting Atlanta with LaGrange to the southwest, sealing Atlanta's role as a rail hub for the entire South, with lines to the northwest, east, southeast, and southwest.
By 1855, the town had grown to 6,025 residents and had a bank, a daily newspaper, a factory to build freight cars, a new brick depot, property taxes, a gasworks, gas street lights, a theater, a medical college, and juvenile delinquency. In 1844, the first true manufacturing established was opened. This was when Jonathan Norcross built a sawmill. He would be the mayor of Atlanta as well. Richard Peters, Lemuel Grant, John Mims built a three-story flour mill, which was used as a pistol factory during the Civil War. In 1848, Austin Leyden started the town's first foundry and machine shop, which would later become the Atlanta Machine Works. By 1858, the Atlanta Rolling Mill was built near Oakland Cemetery. It became the South's second most productive mill. During the U.S. Civil War, it rolled out cannon, iron rail, and a 2 inch thick (51 mm) sheets of iron to clad the CSS Virginia for the Confederate navy. The Union Army destroyed the mill in 1864. Atlanta became a big center of cotton distribution. The Georgia Railroad alone sent 3,000 empty railcars to the city to be loaded with cotton. By 1860 the city had four large machine shops, two planning mills, three tanneries, two shoe factories, a soap factory, and clothing factories employing 75 people.
Slavery in antebellum Atlanta was evil and brutal. In 1850, out of 2,572 people, 493 people were enslaved African Americans. 18 were free black people for a total black population of 20 percent. The black proportion of Atlanta's population would be much higher after the Civil War. Many freed slaved came to Atlanta in search of freedom, opportunity, and equality. There were many slave auction houses in the town. They were advertised in newspapers d many of which also traded in manufactured goods.
Atlanta during the Civil War
Atlanta has a huge history involving the Civil War. The Civil War started in 1861 with the Fort Sumter incident. Back then, Atlanta had about 10,000 people. One-fifth of the people of Atlanta were slaves. It was a massive railroad depots where 4 major railroads in the city traveled all over the South. In the spring of 1861, Atlantans volunteered and formed the bulk of the 12 companies of infantry from Georgia. There were causalities. There were almost dozen of Atlantans who were killed during the First Battle of Manassas in Northern Virginia on July 21. The city's 2 newspapers were the Intelligencer and the Southern Confederacy.
Some of the major manufacturing facilities supporting the war effort in Atlanta were the Atlanta Rolling Mill (it crated armor plating that was used for the Confederate Navy ironclads like CSS Virginia. It also refurbished railroad tracks). The Confederate Pistol Factory made pistols. The Empire Manufacturing Company made railroad cars and bar ion. Many hospitals in Atlanta tend to Confederate soldiers like General Hospital, Distribution Hospital (on the southeast corner of Alabama and Pryor Streets), the Atlanta Medical College (which was used a surgical hospital), etc. The Atlanta Medical College would be later Emory University School of Medicine.
In early 1862, middle Tennessee was gained by the Union. People back then were already using Atlanta as the South's military medical center. As the Union advanced in Tennessee and Mississippi during the Civil War, Atlanta became a city of refugees. That is why its population grew from 17,000 in mdi-1862 to 20,000 in 1863. The hotels and boarding houses were overwhelmed as new comers took over vacant lots and train cars. The city street signs came about in May 1863.
Atlanta was a large military supply center. There were commissary, quartermaster, and ordinance stores warehoused all over the city. There were thousands of rounds produced in Atlanta every day. Martial law was declared for only a month in August 1862. Many people feared Union spies in the city. The citizens who were suspected of having Union sympathies were always threatened with arrest. In the spring of 1863, the Union cavalry raided close to Rome or 60 miles northwest of Atlanta. Then, Atlanta mayor James M. Calhoun and the city council called upon all able men to form volunteer militia companies of the Confederacy. Policemen, firemen, railroaders, and ordnance workers formed companies in the Confederacy. In addition to the fortifications surrounding Atlanta, the local militia was reorganized by Brig. Gen. M. J. Wright during March 1864. The militia was "composed exclusively of detailed soldiers and exempts, all those liable to conscription". The total strength was 534 men. The city formed rifle pits and artillery forts all over the city. This was supported by Atlanta's Lemuel P. Grant or the captain of the Confederacy's Engineer Bureau and senior engineer with headquarters in the city (Grant was contacted by Chief of the Confederate Engineer Bureau Jeremy F. Gilmer). He surveyed the Chattahoochee River on May 22, 1863 to prepare to fortify the city of Atlanta. Gilmer gave Grant the approval to develop a plan to ring Atlanta with forts and earthworks along the key approaches to the city. Gilmer advised that the earthen forts should be connected by a line of rifle pits, with ditches, felled timbers or other obstruction to impede an infantry charge. On July 4, 1863, the Union won the battle of Vicksburg. On September 1863, Chattanooga, Tennessee was in Union hands in a victory. The Confederacy army retreat into north Georgia. This was before General of the union William T. Sherman's campaign against Atlanta which started in the spring of 1864. There were many contested battles in the region like the Battle of Peachtree Creek, the Battle of Atlanta, the Battle of Ezra Church, and the Battle of Jonesboro.
Then in the spring of 1864, the Confederate Army of Tennessee was commanded by General Joseph E. Johnston. He was entrenched near the city of Dalton, Georgia. In May of 1864, the Union forces under the command of Major General William T. Sherman began the Atlanta Campaign. By early July, the Confederate forces were forced back to the outskirts of Atlanta. Both the Union and Confederate forces used the Western & Atlantic Railroad to supply their troops. The Chattahoochee River divided the Union forces from Atlanta by this time. So, by July 9, the federal forces secured 3 good crossings over the Chattahoochee River (one at Powers' Ferry, a second at the mouth of Soap Creek and a third at the shallow ford near Roswell, GA). The federal forces rested and moved troops around to prepare for their advance on the city of Atlanta beginning on July 16.
When General Sherman was close to Atlanta, its citizens were in alarm.
On July 18, 1864, General Joseph E. Johnston was relieved of command of the Confederate forces. General John Bell Hood was given command of the Army of Tennessee. General Sherman issued Special Order 39, detailing the Union advance on Atlanta on July 19, 1864. Union forces were over a wide front, so General Hood executed an attack against the Union right at Peachtree Creek on July 20, 1864. They or the Confederates were repulsed at the Battle of Peach Tree Creek. The Confederates were repulsed at the Battle of Atlanta. During the Battle of Atlanta Union General James B. McPherson and Confederate General William H. T. Walker were killed. General Sherman had now cut two of the four rail lines leading into Atlanta. General Sherman wanted to cut the Confederate supply lines between West Point, GA and Atlanta. So, he sent two of his Corps to protect his supply lines. The Confederates attacked on July 28, and were repulsed in the Battle of Ezra Church. Even though the Union forces were victorious in the Battle of Ezra Church, the Union forces failed to cut the rail line supplying Atlanta from west Point. On July 20, 1864, Battery H, First Illinois Light Artillery commanded by Capt. Francis De Gress, came into battery near the Troup Hurt Home. Capt. De Gress opened fire on downtown Atlanta from this point. The Ponder House in Atlanta had Confederate sharpshooters until Union artillery bombed it. Atlanta was shelled from July 20 to August 25, 1864. By September 1, all of the supply lines were cut by the Union forces. General Hood was forced to abandon Atlanta. He left with 81 rail cars filled with ammunition and other military supplies to be destroyed. On September 2, Major General Slocum, in command of the XX Corp near the Chattahoochee River, sent reconnaissance parties towards Atlanta. Mayor James M. Calhoun and several prominent citizens rode out Marietta St. under a flag of truce to surrender the city of Atlanta to the Union Army. The mayor encountered Col. John Coburn and formally surrenders the city to him. When General Slocum received word that the confederates had evacuated Atlanta, he moved forward seven brigades to occupy Atlanta. The Union occupation of Atlanta lasted from September 3 to November 15, 1864. On Sept. 7, General Sherman established his headquarters in the two and one-half story home of John Neal (1796-1886) located on Washington St. The mayor of Atlanta during the Civil War was James M. Calhoun. Other Brigadier Generals of the Union occupied the homes of people in Atlanta. On September 1864, General Sherman ordered the residents of Atlanta to evacuate. Sherman' special order No. 67 called for the evacuation of all citizens on September 8, 1864. Citizens had to register with Lt. Col. Le Duc the number of adults, children, slaves, and a count of the number of packages or parcels they were taking with them. After a plea by Father Thomas O'Reilly of the Immaculate Conception Catholic Church, Sherman did not burn the city's churches or hospitals. Yet, Sherman allowed the war resources to be destroyed by burning. Sherman's army destroyed the rail infrastructure in Atlanta too. General Sherman left Atlanta at 7:00 am. on November 15. The fall of Atlanta was covered by Northern newspapers. It increased Northern morale in the war. Abraham Lincoln was re-elected easily. It represented the beginning of the end of the Civil War in essence. General Sherman would march from Atlanta to the Atlantic Ocean.
Reconstruction and the Growth of Black Education
Atlanta during the era of Reconstruction established long lasting changes that influence Atlanta today in 2015. In 1865, Reconstruction began. Slaves are freed and Atlanta University or Atlanta's first black college was founded. First, the Civil War caused Atlanta to be heavily destroyed. In the beginning of Reconstruction, food supplies were erratic due to poor harvests. There was turmoil in the agricultural labor supply. Many people were destitute. The Union army destroyed much of the housing stock. Along with the new influx of more residents, this caused a housing shortage. 1⁄8-acre (510 m2) to 1⁄4-acre (1,000 m2) lots with a small house rented for $5 per month, while those with a glass pane rented for $20. High rents rather than laws led to de facto segregation, with most blacks settling in three shantytown areas at the city's edge. There, housing was substandard; an AMA missionary remarked that many houses were "rickety shacks" rented at inflated rates. Two of the three shantytowns sat in low-lying areas, prone to flooding and sewage overflows, which resulted in outbreaks of disease in the late 19th century. A smallpox epidemic hit Atlanta in December 1865 and there weren't enough doctors or hospital facilities. Hundreds of human beings died in another epidemic in the fall of 1866. The American Missionary Association or the AMA helped to provide food, shelter, and clothing to human beings. The federally-sponsored Freedmen's Bureau helped people as well. One great positive of Reconstruction was that black political power increased in America and that overt slavery was made illegal. Also, in 1865, Atlanta City Council vowed equal protections for whites and blacks including a school for black children (which was the first in the city as it opened in an old church building on Armstrong Street). The Methodist Episcopal Church's Freedman Aid Society founded a coeducational school for African American legislators that would later become Clark College (now Clark Atlanta University) in Atlanta. The widely anticipated "forty acres and a mule" for former slaves stemmed from Union general William T. Sherman's Special Field Order No. 15, issued from Savannah in January 1865. Under that order, federal authorities confiscated "abandoned lands" along the coast and distributed them to freed slaves. This distribution proved temporary, however, as most of the land was soon restored to its original owners. Nonetheless, some black families were able to buy or lease land from the government.
In March 1867, the Radical Republicans in Congress passed the First Reconstruction Act. This placed the South under military occupation. Georgia (like Alabama and Florida) was part of the Third Military District. This district was under the command of General John Pope. Radical Republicans also passed an ironclad oath which prevented ex-Confederates from voting or holding office, replacing them with a coalition of Freedmen, Carpetbaggers (who were Northerners who recently traveled into the South), and Scalawags (these are white people in the South who had more progressive views on race than overt white supremacists), mostly former Whigs who had opposed secession. As directed by Congress, General John Pope registered Georgia's eligible white and black voters. 95,214 white people were registered and 93,457 black people were registered. In November 2, 1867, elections were held for delegates for a new constitutional convention. It was held in Atlanta not in the old state capital of Milledgeville to prevent interference from ex-Confederates.
In January 1868, after Georgia's first elected governor after the end of the war, Charles Jenkins, refused to authorize state funds for the racially integrated state constitutional convention, his government was dissolved by Pope's successor General George Meade and replaced by a military governor. This action caused white racists (via the Klan, etc. In Georgia, the Klan was headed by John Brown Gordon. He was a General in Lee's Army of Northern Virginia during the Civil War) to further galvanize against Reconstruction. In July of 1868, Georgia was readmitted to the Union. A newly elected General Assembly ratified the Fourteenth Amendment. A Republican Governor Rufus Bullock, who was a New York native, was inaugurated. Tunis Campbell was a Black Republican who was a Union chaplain during the Civil War. He was a minister of the African Methodist Episcopal (AME) Church. He was from New Jersey and moved into Georgia. Both Henry McNeal Turner and Tunis Campbell were black men who were delegates to the constitutional convention in 1867 and he was elected to the Georgia legislature in July 1868. In July, many racists held a rally in Atlanta, Georgia to oppose Reconstruction (some of the speakers in that rally were the racists Robert Toombs and Howell Cobb). In September 1868, white Republicans joined with the Democrats in expelling the three black senators and twenty-five black representatives in the lower house from the General Assembly (see E.C. Woolley, The Reconstruction of Georgia p. 94). A week later in the southwest Georgia town of Camilla, white residents attacked a black Republican rally, killing twelve black people (along with several whites being wounded). This was called the Camilla Massacre. These injustices caused the expelled black legislators, led by Tunis Campbell and Henry McNeill Turner, to lobby for federal intervention in Washington.
In March 1869 Governor Bullock, hoping to prolong Reconstruction, "engineered" the defeat of the Fifteenth Amendment. The same month the U.S. Congress once again barred Georgia's representatives from their seats, causing military rule to resume in December 1869. In January 1870, Gen. Alfred H. Terry, the final commanding general of the Third District, purged the General Assembly's ex-Confederates, replaced them with the Republican runners-up, and reinstated the expelled black legislators, creating a large Republican majority in the legislature. U.S. Attorney General Amos T. Akerman (1821-1880) brought thousands of indictments against Klansmen in an effort to enforce the Civil Rights Acts of 1866 and the Force Acts of 1870 and 1871. Akerman has a wild history. He was born in the North. He moved to Georgia. He owned slaves and went into college. He fought for the Confederacy. During Reconstruction, he became a Scalawag and spoke out for the civil rights of black people. As U.S. Attorney General under President Grant, he became the first ex-Confederate to reach the cabinet. Akerman was unafraid of the Klan and committed to protecting the lives and civil rights of Blacks. President Grant sent in Secret Service agents from the Justice Department to infiltrate the Klan to gather evidence for prosecution. The investigations prove that many whites actively participated in Klan activities.
With this evidence, Grant issued a Presidential proclamation to disarm and remove the Klan's notorious white robe and hood disguises. When the Klan ignored the proclamation, Grant was able to send in Federal troops in nine South Carolina counties to put down the violent activities of the Klan. Grant teamed Akerman up with another reformer in 1870, a native Kentuckian, the first Solicitor General Benjamin Bristow, and the duo went on to prosecute thousands of Klan members and brought a brief quiet period of two years in the turbulent Reconstruction era. On July 15, 1870, Georgia was the last Confederate state to be readmitted to the Union. Racist whites called the Redeemers (made up of many conservative Georgia Democrats) promoted segregation and discrimination. They used terrorism against African-Americans too. The expelled African American legislators were particular targets for the Redeemers' violence. African American legislator Abram Colby was pulled out of his home by a mob and given 100 lashes with a whip. His colleague Abram Turner was murdered. Other African American lawmakers were threatened and attacked by the Redeemers.
During Reconstruction, there was a massive amount of African Americans coming into Atlanta (including its adjoining areas) as a place of opportunity. According to the US Census and Slave Schedules, from 1860 to 1870 Fulton County more than doubled in population, from 14,427 to 33,336. The effects of African-American migration can be seen by the increase in Fulton County from 20.5% enslaved African Americans in 1860 to 45.7% African-American residents in 1870. Black people in large numbers left the plantations and the rural areas and came into towns in cities for work and other opportunities. Fulton was one of the many counties in Georgia where African American population increased significantly in those years. As Reconstruction came into existence, Atlanta grew rapidly. There were new jobs in construction and employment boomed. From 1867 to 1888, U.S. Army soldiers occupied McPherson Barracks (later called Fort McPherson) in southwest Atlanta to ensure Reconstruction era reforms. Reconstruction allowed the 13th, 14th, and 15th Amendments to be passed, which were progressive legislation that was supported by black people, progressive Radical Republicans (Radical Republicans opposed slavery, wanted harsh policies for former Confederates, and wanted civil rights including voting rights for freedmen. They politically fought President Andrew Johnson, who was a very racist male. In the 1866 elections, the Radicals had full control of Congress and they override Johnson's vetoes, which was a great thing), and other human beings who loved liberty and freedom for all. Also, black leaders were in legislative positions throughout the South during Reconstruction. Georgia's lone black congressman of the era, Jefferson Franklin Long of Macon, served a brief term in 1870-71 and gave the first speech by a black representative ever presented before Congress. He spoke against removing restrictions on ex-Confederates holding office. Reconstruction ended in 1877. There was the disputed presidential election of 1876. The Southern reactionaries and the Northern business community made the 1877 Compromise. This disgraceful compromise was about a deal made between the segregationist, reactionary Democrats and the compromising Republicans. The deal was that there will be the removal of federal troops form the South in exchange for the South to continue to advance anti-progressive Jim Crow policies. After 1877, Jim Crow apartheid grew into the next level. It would take decades in order for overt Jim Crow apartheid to end. Black Georgia voters were further disfranchised. The black member of the General Assembly, W. H. Rogers, resigned in 1907. He would be the last black representative of the Reconstruction era politics. Only until 1963 would when another black politician Leroy Jonson (a Democrat) would enter the General Assembly with a black Republican Willie Talton of Warner Robins not following until 2005. Sharecropping grew in Georgia too in during Jim Crow. Black education grew during Reconstruction and beyond. Then and now, Atlanta is a center of black education.
Atlanta University was established in 1865, the forerunner of Morehouse College in 1867, Clark University was created in 1869, what is now Spelman College in 1881, and Morris Brown College was established in 1885. This would be one of several factors aiding the establishment of African American infrastructure in the States. Many middle class and upper class including some poor black people are in these Universities. In the year of 1868, Atlanta would be the capital of Georgia. Horse-drawn streetcars appear which would enable city expansion in 1871. Atlanta would be the largest city of Georgia and surpassed Savannah in population by 1880.
Expansion
After Reconstruction (during the late 1870's), Atlanta changed massively. One editor of the Atlanta Constitution back then called Atlanta the city of the "New South." He meant that the city was evolving from agriculture and slavery to a more diversified, economic city. Atlanta was one city which was modernizing during this time period. For example, Grady and others supported the creation of the Georgia School of Technology (which is now the Georgia Institute of Technology). It was founded in the city's northern outskirts in 1885. Unfortunately, Grady supported the Confederate Soldiers' Home in 1889. Georgia Tech was created in Atlanta as well. In 1880, Sister Cecilia Carroll, RSM, and three companions traveled from Savannah, Georgia to Atlanta to minister to the sick. With just 50 cents in their collective purse, the sisters opened the Atlanta Hospital, the first medical facility in the city after the Civil War. This later became known as Saint Joseph's Hospital. By 1871, the horse drawn street cars developed and later starting in 1888, electric streetcars fueled real estate development and the city's expansion. Wealthy residential areas existed in Washington Street (south of downtown) and Peachtree Street (north of the central business district) back then. West became the suburb of choice for the city's elite by the 1890's. Yet, Inman Park, which was planned as a harmonious whole, soon overtook it in prestige. Peachtree Street's mansions reached even further north into Midtown Atlanta. This was where Amos G. Rhodes' mansion was located. Rhodes was the founder of Rhodes Furniture Company in 1875 and his mansion (called Rhodes Hall) can be visited now. By 1880, Atlanta surpassed Savannah as Georgia's largest city. As Atlanta grew, ethnic and racial tensions continued to grow. A small number of new European immigrants came into Atlanta by the late 19th and early 20th centuries.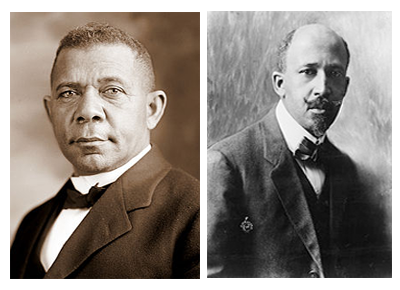 Jim Crow South
Black people were disenfranchised in Atlanta by white racists who used legislation and militias in violating the human rights of black people. The white racists gained power not only in Atlanta, but nationwide. The poll tax in Atlanta came about in 1877. A poll tax was when black people had to pay money or endure unnecessary, invasive tests in trying to vote. By 1900, not even college educated black men could vote in Atlanta. African Americans back then still formed their own businesses, other institutions, churches and a strong, educated middle class. Atlanta during this time period was greatly involved in the Coca-Cola Company. In 1886, John Pemberton developed the soft drink in response to Atlanta and Fulton County going "dry." The first sales were at Jacob's Pharmacy in Atlanta. Asa Griggs Candler acquired a stake in Pemberton's company in 1887 and incorporated it as the Coca Cola Company in 1888. In 1892 Candler incorporated a second company called The Coca-Cola Company, which is the current corporation. By the time of its 50th anniversary, the drink had reached the status of a national icon in the USA. Coca-Cola's world headquarters have remained in Atlanta ever since. In 1991 the company opened the World of Coca-Cola, which has remained one of the city's top visitor attractions. In 1895, the Cotton States and International Exposition was held at what is now Piedmont Park.
There were almost 800,000 visitors at the event. The exposition was established in order for people to promote the region to the world. They wanted to show the world about new technologies and products. They also wanted to encourage trade with Latin America. The exposition featured exhibits from several states including various innovations in agriculture and technology. President Grover Cleveland presided over the opening of the exposition. But the event is best remembered for the both hailed and criticized "Atlanta Compromise" speech given by Booker T. Washington. That speech was made by Booker T. Washington in which he said that black people should have equality by using industry, hard work, he secretly fought segregation later on in his life, he wanted economic development in the black community, and it was a compromise. Washington wanted Southern white leaders to make sure that black people would have education and due process of law while he wanted black people to not agitate for immediate social justice. In other words, he wanted to show the Southern whites that black people were very loyal to America while he said that progress could never exist while black people were mistreated of their human rights. Washington had founded Tuskegee Normal and Industrial Institute in black belt Alabama. He or Booker T. Washington (who have financially allied with large capitalist interests) via his Atlanta Compromise speech wanted black people to work in the midst of the tyranny of the white political elite while Southern whites would be required to allow black people to get basic educational and economic opportunities. That is not what I agree with since power concedes nothing without a demand and liberation is caused by ending oppression without compromise.
Also, we can never accommodate anything to the oppressor. We fight the evil agenda of the oppressor and that's how freedom comes about. In his Atlanta address of 1895, he railed against immigrants with the following words: "To those of the white race who look to the incoming of those of foreign birth and strange tongue and habits for the prosperity of the South, were I permitted I would repeat what I say to my own race, 'cast down your bucket where you are'." Washington never wanted to openly antagonize white Southerners (since he felt that using a step by step gradual approach will cause black people to have justice and freedom in the long term), but we have to agitate for freedom now despite the sensibilities of others. His views on economic issues were blatantly pro-capitalist, self-help (or "pull yourself by your own bootstrap" mantra), pro- entrepreneurship, etc.
A lot of the words that you have heard from Elijah Muhammad, Louis Farrakhan, and Marcus Garvey have a great influence from Booker T. Washington. Some black people to this very day call Booker T. Washington a traitor and others call him a hero. When I was growing up, many called him many names. The truth is more nuisance. Even though Booker T. Washington was wrong in refusing to fight for immediate social justice ASAP, he wasn't wrong in everything that he said. He was right in wanting education, agriculture, etc. in the black community, but we need more than just education. We need economic and social justice too. In other words, we have to do both (we have to gain the economic power base, the industry, and we have to promote progressive views of tolerance, of egalitarianism, and of revolutionary change for the proletariat including the poor. We must fight back via political agitation). So, while Washington and DuBois had disagreements, they both agreed that education was key in improving the conditions of African Americans. We all agree on that principle. I can't support Booker T. Washington's accommodating views or him fighting against the 1908 Alabama coal miners strike. We have to use political agitation for justice and we have to grow education. There must be a radical redistribution of political and economic power, so all people can have true liberation.
The Great Atlanta Fire of 1917
There was the great Atlanta Fire of 1917. It happened after noon on May 21, 1917 in the Old Fourth Ward of Atlanta. No one knows conclusively how the fire started, but it was fueled by hot temperatures and strong winds that propelled the fire. The fire burned for almost 10 hours. It destroyed 300 acres of land. 1,900 structures were displaced. Over 10,000 people were displayed. There was $5 million dollars in damages (or $92 million today when adjusted for inflation). Before the fire, the day was runny and warm. The first small fire was at Candler Warehouse across the tracks from West End at 11:39 AM; at 11:43 a fire seven blocks north that destroyed three houses; and at 12:15, south of the Georgia Railroad from the big fire, ten homes were destroyed before being extinguished. At 12:46 a call came from a small warehouse just north of Decatur Street between Fort and Hilliard. The crew sent to inspect it found a stack of burning mattresses, but had no firefighting equipment with them. If the fire department had not been spread across so many different parts of the city already, and the fire would have been put out there. Yet, by the time reinforcements arrived, it was quickly leaping north. The fire spread quickly. It went up to Edgewood Avenue and from there into the main residential areas of Sweet Auburn where little was spared. There were the area between Decatur and Edgewood filled with shanties and lean-tos. This caused the fire to be fueled more. Another corridor was burned due north between Jackson (or Parkway and Charles Allen today) and Boulevard. The fire spared John Wesley Dobbs' block. Many homes were burned. Firefighters in 4:00 in the afternoon used dynamite to destroy many homes (along Pine, Boulevard, and finally Ponce de Leon) as a way to stall the fire. By nightfall the fire crossed Ponce de Leon. While reduced, it headed north through the recently built-out neighborhood along St. Charles, Vedado Way and Greenwood Avenue. It finally stopped at 10 PM, more than 1 mile (1.6 km) north of where it began. In 11 hours, 22,000,000 US gallons (83,000,000 l; 18,000,000 imp gal) of water were pumped to put out the fire. Additional fire trucks had been sent from nine Georgia towns (as far away as Macon and Augusta), as well as from Chattanooga and Knoxville in Tennessee. 1,938 buildings were destroyed over 300 acres (1.2 km2) spanning 73 city blocks. Fires smoldered for the rest of the week. Wood shingles were burned which made up more than 85% of the destroyed buildings. So, the city of Atlanta passed an ordinance banning wood shingles to be used for new construction. By 1931, all older buildings had replaced the wood shingles. Only Sherman's fire of 1864 was worst in Atlanta. Rebuilding was sporadic. There were large swaths of land kept open for years. There were commercial strips and apartments buildings being built. Also, low income housing developments were built in the extreme southern section and the areas south of North Avenue. Some 50 acres (200,000 m2) around Boulevard and Highland were eventually developed as the campus for Atlanta Medical Center. Except for where single family homes were quickly rebuilt north of Ponce de Leon, the character of this large area of Atlanta was changed forever.
Early 20th Century Events
The Atlanta race riot of 1906 was a key part of the history of Atlanta. It happened from September 22-24, 1906. First, it is time to show the causes of the riot. Atlanta during the 1880's has grown massively. Race relations in Atlanta back then (before the riot started) were better as compared to other Southern cities. It had become a regional economic power of the South. The city grew from 89,000 people to 150,000 in 1910. The black population grew from 9,000 people in 1880 to 35,000. Black men in Atlanta could vote. This political power caused more black people to be involved in the political realm. Black people in Atlanta during Reconstruction and beyond created businesses, more social networks, and built communities. There was a black elite who acquired more wealth, education, and prestige. Some of them distanced themselves from the black working class and especially the unemployed black people who were in the saloons on Atlanta's Decatur Street. African-American women were also quite active in Atlanta. Many joined African American women joined women's clubs. Most of these clubs were related or affiliated with the National Association of Colored Women. This organization was the dominant black women's organization in America. Women took it upon themselves to provide community services to poor black human beings. The men's organizations invested their energy into building social and fraternal organizations that worked for community betterment. Many whites were jealous of the advances of the black elite. They opposed the saloons as a pretext to try to harm the rights of black people. The political elites exploited the job completion among black and white workers. There were class distinctions between the rich, middle class, and poor residents of Atlanta. The city's white political leaders wanted to promote more restrictions of the growing working class. This white political leaders exploited racial issues as a way to scapegoat black people for every problem in Atlanta back then. These racists feared the social intermingling of the ethnic groups. So, Jim Crow expanded to separate white and black neighborhoods and separate seating areas for public transportation.
The governor's race in 1906 had 2 white supremacist candidates running. Their names were Hoke Smith (or the former publisher of the Atlanta Journal) and Clark Howell (the editor of the Atlanta Constitution). They used the newspapers to sway public opinion. Smith inflamed racism by wanting black people to be docile. Smith opposed the economic and social equality of black people. Howell said that he wanted a poll tax to limited black voting. Howell said that Smith was not a bigger racist than he was. Both of those evil people were racists. The Atlanta Georgia and the Atlanta News newspapers made the slander that massive amounts of black men were raping white women. This angered many white readers. These newspapers also scapegoated black people with stories, editorials, and cartoon portraying black people as rapists, murderers, and other evil, vicious stereotypes. This provocation influenced whites to use mob to use violence against innocent black people. On the afternoon of Saturday, September 22, Atlanta newspaper falsely reported four alleged assaults on local white women. City leaders, including Mayor James G. Woodward, sought to calm the increasingly indignant crowds but failed to do so.
By early evening, the crowd had become a mob; from then until after midnight, they surged down Decatur Street, Pryor Street, Central Avenue, and throughout the central business district. On Saturday, September 22, white crowds along Decatur Street, many of them drunk and inflamed by the headlines, began to gather. Someone shouted, "Kill the n____s," and soon the cry was running along the crowded streets. Some 10,000 men and boys in the mob began to search for African Americans. This white racist mob attacked black owned businesses, smashed windows of the black leader Alonzo Herndon's barbershop. Many barbers were killed. The racists attacked streetcars. They entered trolley cars and beat black men and black women. At least 3 men were beaten to death. A heavy rain came in 2 am. Later, the state militia came in to control Atlanta. On Sunday, September 23, the state militia continued to stay in Atlanta. The militia patrolled the streets and key landmarks. They guarded white owned property. White vigilante groups still invaded some black neighborhoods. Black people obtained weapons to defend themselves. Many African Americans defended their homes from white racists. Ironically, a white man saw the riots as a boy. His name was Walter White and he became a secretary of the NAACP. On Monday, September 24, a group of African Americans held a meeting in Brownsville, a community located about two miles south of downtown Atlanta and home to the historically black Clark College (later Clark Atlanta University) and Gammon Theological Seminary. The blacks were heavily armed. The black people have every right to have a meeting when their homes were being destroyed and their people were being killed. When Fulton County police learned of the gathering, they feared a counterattack and launched a raid on Brownsville. A shootout ensued and an officer was killed. In response, three companies of heavily armed militia were sent to Brownsville, where they seized weapons and arrested more than 250 African American men. Meanwhile, sporadic fighting continued throughout the day.
On Monday and Tuesday, businessmen, clergy, and the press called for an end to the violence. They didn't do this for morality sake or the sake of causing revolutionary change. They did for the sake of maintaining Atlanta's image as a thriving "New South" city. The riot exposed the truth that a massive amount of racism and classism still existed in Atlanta. The riot has been covered nationwide and internationally. Le Petit Journal reported on the riots. White civic leaders wanted a dialogue with black elites. This was rare since such a dialogue would rarely happen, especially during this time period. So, they had a dialogue. One group promoting racial reconciliation and understanding was called the Commission on Interracial Cooperation from 1918. It later was named the Southern Regional Council. The issue was that this interracial cooperation didn't address the black social divisions based on class. Many black elites back then wanted to distance from its lower class Brothers and Sisters. This classist mentality exists readily today. Also, black people (regardless of class) are the victims of racism/white supremacy. So, I want to make that perfectly clear. No one of any class should suffer racism or oppression.
Atlanta continued to be segregated and socially stratified based on class. The events caused the black community in Atlanta to be retrenched. African Americans were more likely to live in settled black communities. These communities were mostly found in the west of the city near Atlanta University or in eastern downtown. Black businesses were dispersed to the east where a thriving black business district soon developed. Its businesses and residences to grow, but there were statewide prohibition and black suffrage restriction in 1908, which was caused by white racists. This event refuted the accomodationist strategy of Booker T. Washington (who was right on many issues to his credit like promoting education for black people, but you know I disagree with his advocacy of capitalism. I disagree with his Atlanta Compromise speech). Militant activism is needed for black people to be free. W.E.B. DuBois lived in Atlanta during that time and he had a shotgun to defend his home during the riot. He wrote a powerful poem called, "The Litany of Atlanta." The riot at least killed 10 black people (some say that as high as over 20 black people were killed) and 2 whites. Still, black people continued to fight for justice then and now.
The WWII period
World War II has a long history in Atlanta. First, the Great Depression started in 1929. It damaged the economic security of human beings all over America and throughout the world. Many cities in the South were poorly prepared to handle the emergency. In 1930, Atlanta was the least rank among similar sized cities in terms of per capita expenditures for welfare. In Atlanta back then, there were very few municipal agencies or programs in placed to help the rapidly growing number of unemployed people. President Franklin D. Roosevelt was inaugurated in the early 1930's. He passed New Deal legislation and programs in order to fight back against the Great Depression. Atlanta was one of the first cities in the nation to receive a federally operated relief program. The strength of the New Deal is that it saved lives, gave jobs to people, and improved society in many ways. There were agencies like the Civil Works Administration, the Public Works Administration, and the Works Progress Administration (WPA) pumped millions of dollars into Atlanta projects and employed thousands of city residents in the process. Projects undertaken by these agencies included the building and repair of area schools, hospitals, gymnasiums, and other public institutions; the grading of runways at the city's airport, Candler Field; the organization of a forty-five-member symphony orchestra; the repair and touchup of the Cyclorama, a 358-foot-in-circumference mural depicting the Civil War Battle of Atlanta; and the construction of a new sewer system. The weakness of the New Deal is that the New Deal readily discriminated against black people and people of color. Many soldiers from across the Southeast of America went through Atlanta and later were discharged at Fort McPherson.
There was war related manufacturing like Bell Aircraft factory in the suburb of Marietta. Manufacturing jobs helped to increase the city's population and economy. There was the housing project for whites created in 1935 called Techwood Homes. In 1938, University Homes for African Americans was opened in 1938. Charles F. Palmer was involved in these projects in order for him to replace slums with federal funded public housing. Charles was an Atlanta real estate developer. The public housing was also involved in lobbying by John Hope, who was the President of Atlanta University. The Great Depression decreased in its severity in Atlanta by the late 1930's. The federal government trimmed the WPA workers in the city. Private businesses was picking up. The banks were in operation. Atlanta developed its aviation industry more. World War II and the industrial development grew Atlanta into the next level in terms of its industrial powerbase. It transformed the city into a more international city. During the events of World War II, the federal government invested more than 10 billion dollars in the South via war industries and military bases in the South. There were investments in public housing, health care facilities, aid to schools near military facilities, etc. Many black people, white people, men and women worked in the armed forces and other war related industries. Many soldiers were stationed in Atlanta during this time like Fort McPherson, Fort Gillem, the Naval Air Station, and the Army Hospital including the Airfield. Many African Americans and women worked in Bell Bomber (which was a factory). Coca-Cola distributed Cokes to servicemen and women all over the world during WWII. Back then, Eugene Talmadge was Governor of Georgia. He was a reactionary. Ellis Arnall replaced him in 1943. He balanced the budget, increased educational spending, and managed the state' economic recovery. The NAACP increased voter turnout in Georgia via its voter leagues. Henry McAllister was a black American veteran of World War II. By the time of 1946 gubernatorial contest, more than 100,000 Georgians were registered to vote. Shortly after the war in 1946, the Communicable Disease Center, later called the Centers for Disease Control and Prevention (CDC) was founded in Atlanta from the old Malaria Control in War Areas offices and staff.
The Civil Rights Movement in Atlanta
1940-1949
The civil rights movement in Atlanta has a long history. From 1940 to 1949, there was the era of gradualism and negotiation. African Americans in Atlanta were fight against lynching, voter disfranchisement, racism, discrimination, poverty, police brutality and other evils. Many black people during the 1940's were apathetic, but many African American people and black organizations fought for voting rights. Black civil rights leaders back then fought back against oppression. Back in 1940, there were no black police officers. Only 5 percent of Atlanta's black citizens were registered to vote, but African Americans were 30 percent of Atlanta's population. John Wesley Dobbs was a Brother in Atlanta who fought for the voting rights in Atlanta. Black men were allowed the right to vote in the 14th and 15th Amendments. Women would not be allowed the right to vote nationally until 1920 when the 19th Amendment was passed. Atlanta created its poll tax in 1877. The 1908 state constitutional amendment added more literary tests and other citizenship requirements. These bad, reactionary policies were advanced by the Georgia Democratic policy. Hundreds of people were black men, women, and children were lynched in Georgia from 1882 to 1968. Jim Crow was pervasive in Atlanta. The Klan, the Columbians, and other hate groups oppressed black people and even killed many black people. This terror caused some black people to be apathetic. Rev. A. D. Williams or the grandfather of Dr. Martin Luther King Jr. was the head of the NAACP. He, Lugenia Burns Hope (a community organizer and educator), Charles L. Harper (an educator), Atlanta Independent newspaper editor Benjamin Davis worked together. They used black voting power to force Atlanta to create Atlanta's first black public secondary school, which is called Booker T. Washington High School. Black people voted to defeat a bond for education which would have harmed black schools in the city. Black citizens were defended by Lugenia Burns Hope's Neighborhood Union and Frankie V. Adams in the Atlanta University School of Social Work.
The Auburn Avenue black community of Atlanta was filled with black women and black women who worked hard for black people. This community and other organizations like Atlanta University, Atlanta Urban, League, women's club, etc. used voter education and voter registration drives in the 1940's. Grace Town Hamilton was the executive director of the Atlanta Urban League. She worked in voting efforts too. The 1944 Smith v. Alright Supreme Court decision said that white primaries were unconstitutional and the 1946 decision of Primus King v. State of Georgia called Georgia's white primary unconstitutional. The All Citizen's Registration Committee or the ACRC was made up of black leader to fight for voting rights. Clarence Bacote headed it. He was Atlanta University's history professor. Narvie Harris and other activists fought back. The black voters voted for Helen Douglas Mankin in 1946. She spoke with the black community. This represented the era of gradualism and negotiation. The Klan and other racists used revenge over this development by lynching black people. There was massive police brutality. Many members of the Atlanta police were members of the Klan. So, the United Negro Veterans in 1945 marched from Ebenezer Baptist Church on Auburn Avenue to Atlanta City Hall. They bargained with Mayor William Hartsfield. He refused to do so in 1945 saying he wanted 10,000 voters from black people would be needed. Soon, the Mayor allowed eight African American police officers to be hired in 1948. These new black police officers would not arrest white people. They worked in Butler Street YMCA. This is a gradual stage of the Atlanta civil rights movement.
1950-1959
The era of 1950 to 1959 outlined a fight by white racists against social change. This was during the McCarthyism era and the NAACP was slandered by white racists as a communist group. Groups like the NAACP, the Southern Regional Council, and the Southern Conference Education Fund want to increase the black voter strength. In 1951, Mayor Hartsfield welcomes the NAACP convention in Atlanta. Yet, the State Attorney General Marvin Griffin (under the white supremacist racist Governor Herman Talmadge) invested the NAACP. Griffin was Governor in 1955. NAACP president of the Atlanta chapter John Calhoun was sentenced for a year in prison after refusing to give the State Revenue Commissioner access to the organizations' financial records. The NAACP legally challenged school segregation in the courts. Morehouse College President Benjamin Mays publicly wanted to fight back against Talmadge. He didn't want to run way. Mays wanted to fight injustice. The legal challenges to segregated schools in Atlanta started in 1950 (the NAACP filed a feral lawsuit on behalf of 200 African Americans. Back then, the Atlanta Board of Educated allowed inequalities in black and white schools). Mays was involved in the legal challenge. The historic 1954 Supreme Court decision Brown v. Board of Education of Topeka ruled that segregated public schools was unconstitutional. The decision was opposed by racists. Many racists closed down public schools for years instead of enforcing the Supreme Court decision. Talmadge opposed the decision. He increased funding for public schools during his administration by 310 percent, but he did it to promote segregated public schools. Governor Marvin Griffin later wanted people to be charged with a felony if a state or local official use tax money on an integrated school. Governor Vandiver in the 1960's had no choice but to submit to the Supreme Court ruling. Many black leaders initially didn't support the Brown decision. Yet, many African Americans like Alfred Holmes fought to desegregate other places like the all-white city golf courses. There was the fight to increased residential communities for black people in Atlanta since the black population was crowded into certain neighborhoods of Atlanta. The black population was growing quickly. Many African American families were threaten, assaulted home bombed, and cross buildings happened if they lived into or near white communities. Grace Town Hamilton used the TCCH (or the Temporary Coordinating Committee on Housing) to fight for social change. This group wanted more land to be opened up for black communities. The biracial, but most mostly white WSMDC (or the West Side Mutual Development Committee) created a method to increase black residential areas in existing communities on the west side. They wanted to decrease racial tensions. Many black families were in Mozley Park too. There were continued bombings of black homes in Atlanta. The bombing of the Temple on Peachtree Street made more people aware that white racists were anti-Semitic too. The Temple was the major Jewish synagogue in Atlanta. The media reported on the news. The Temple's Rabbi Jacob Rothchild publicly supported integration. The desegregation of public transportation happened in Atlanta, Birmingham Alabama, and in other cities of America.
Dr. King rose into prominence in Atlanta and in Birmingham with the Montgomery Bus Boycott. 100 Atlanta black ministers fought for desegregation of local public transportation in 1957 in Atlanta. This was part of the "Law, Love, and Liberation" movement. Rev. Williams Holmes Borders of the Wheat Street Baptist Church on Auburn Street was one of the six protesters. He was one of Dr. King's role models. Ministers were arrested on state charges. Head of the city's NAACP chapter Rev. Samuel Williams filed suit in federal court. He and others wanted to desegregate Atlanta's buses and trolley. They won this battle when in 2 years later; Atlanta's public transportation was no segregated anymore legally. The SCLC was created in Atlanta by Rev. Dr. Martin Luther King Jr. Rev. Fred Shuttlesworth, Rev. Ralph David Abernathy, and Bayard Rustin. SCLC stands for the Southern Christian Leadership Conference. SCLC was involved in desegregation efforts in America. They were more liberal than the NAACP in terms of tactics. They wanted nonviolent demonstrations. In 1959, Dr. King would return to Atlanta from Montgomery. The tactics of gradualism would end and the actions of direct action would come about.
1960-1965
The time of 1960-1965 to scholars has been called the "golden era" of the civil rights movement. This time allowed the younger generation to rise up in a higher level to fight for equality. People in Atlanta were passing the torch from the old guard to the new generation of activists. These new activists included SNCC or the Student Non-Violent Coordinating Committee. SNCC was created in April 1960 at Shaw University in Raleigh, North Carolina. SCLC's Executive Director Ella Jo Baker provided the inspiration for SNCC. SNCC focused on grassroots, democratic organization (including direct action like civil disobedience). This was different than the NAACP back then who focused mainly on legal challenges, voter registration, and more moderate efforts. This time period had activists using direct action to confront segregation. The student movement in Atlanta was huge. The old school people had disagreements with SNCC, but they were unified in the same goal of justice for all. The desegregation of businesses, health care facilities, housing, etc. in Atlanta continued. Group centered leadership was part of the young activists' credo. During this time, power was shifted from Atlanta University Center or the AUC and Auburn Avenue to the city HBCUs (or the Historically Black Colleges and Universities). Many of the young activists who worked in Atlanta were Julian Bond, Lonnie King, Herschelle Sullivan, Carol Long, and Ruby Doris Smith. There were some white activists who were in favor of civil rights too like Frances Pauley, Lillian Smith (who was a Georgia novelist), and others. The sit in movement started in the modern era in 1960 in Greensboro, North Carolina. This spread nationwide.
On October 14-16, 1960, SNCC held its first mass sit in in Atlanta (in lunch counters of Rich's Department Stores and in seven other Atlanta department stores). The students fought for change. Many of them were arrested. They got advice from many local community leaders. These leaders were Dr. Martin Luther King Jr., Rev. Samuel Williams AUC professors (like Robert Brisbane, Howard Zinn, etc.), Whitney Young, Jesse Hill, Leroy Johnson, etc. This sit in was an act of direct action. This was a fight for human rights. Mayor Hartsfield wanted to promote the image of Atlanta of being more progressive on race relations, but that isn't the case. Dr. King was arrested during the 1960 election. Coretta Scott King was scared for his life, so she spoke with then candidate John F. Kennedy on the phone. JFK and Bobby Kennedy worked with the authorities to get Dr. King out of jail. This caused more support of black people to vote for Kennedy than Nixon. COARH, SNCC, and the SCLC worked to fight for justice. In Atlanta, activists fought for the implementation of desegregation in Atlanta. Governor Ernest Vandiver still wanted Jim Crow. The NAACP, HOPE (Help Our Public Education), and the biracial coalition of organizations Assisting Schools (OASIS) worked together to help end segregation in public schools of Atlanta. In early 1961, the University of Atlanta was integrated by Atlantans Charlayne Hunter and Hamilton Jones. Grady Hospital was desegregated in the early 1960's too.
COAHR and the NAACP worked with many African American health professionals like physicians Asa Yancey and dentists Roy Bell to integrate hospitals. The Citizenship Education Program or the CEP worked to give voter registration to black people. Highlander Folk School was one place where the CEP existed in Tennessee with people like Septima Clark, Bernice Robinson, and Esau Jenkins. The SCLC and CEP worked in many community organizations, black history, literacy, and voting rights. The 1963 March on Washington, the 1964 Democratic Convention in Atlantic City, NJ (which SNCC was prevented to have true representation in the Convention for its delegates in the Mississippi Freedom Democratic Party), and the Selma voting rights campaign involved civil rights activists from Atlanta and from other locations nationwide. John Lewis was the national director of SNCC at the time. In September 15, 1963, racists bombed the Sixteenth Street Baptist Church in Birmingham, Alabama. Four young African American girls died in the bombing. The Selma march included Atlantans like Hosea Williams of SCLC and Worth Long of SNCC including Dr. Martin Luther King Jr. Protesters in Selma were attacked by police officers. This violence by racists would continue. After Selma, a new era of the Black freedom Struggle would exist. It would involve the era of Black Power.
1966-1975
Atlanta in 1966 changed. The Black Power movement rose up in the high level in 1966. This movement was a rejection of using nonviolence alone in solving problems. It was a revolutionary evolution in the black freedom movement. It appealed to the youth heavily since the youth viewed the reforms as going too slow in America back then and they wanted more radical change. The movement came in the midst of the rebellions from 1964 to 1968. Black Power was diverse with more progressive elements (that focused on not only black solidarity, but on anti-imperialism especially being anti-Vietnam War, and opposing capitalism. This is exemplified in the Black Panther Party movement) and the more conservative elements (which has been called black capitalism or cultural nationalism by some. This faction wanted to focus on African culture and history while minimizing involvement in political activism. This faction also dealt with the growth of black businesses and wanting a "piece of the pie"). Some Black Power activists courageously stood up for freedom. Some members of this movement was co-opted like some became Republicans and the Ford Foundation funded many people to promote electoral politics. During the late 1960's and the early 1970's, radical increases of black people were elected in Congress, local and state governmental offices, even among some former grassroots activists. The SCLC during this time worked in inner city neighborhoods of Atlanta and throughout America.
SNCC evolved and became more involved in the Black Power movement. Later, many whites left SNCC. SNCC promoted the Atlanta Project. The Atlanta Project wanted black people to have community control and promote economic opportunities including electoral power in the hands of the people of Atlanta. Community organizer Ella Mae Brayboy fought to help empower women in Atlanta too. There is the Voter Education Project and the Citizenship Education Program which dealt with voting rights, activism, and black history programs. Rebellions happened in Dixie Hills and the Summerhill communities. Black youth were frustrated at the slow pace of the movement in their perspective. The Atlanta Project has a Pan-African view. This project wanted all people of African descent worldwide to come together can make a positive change. SCLC wanted economic justice, etc. and they were in favor of integration. Numerous SNCC members soon distanced themselves from mainstream integration while they didn't want segregation either. By the 1960's, SNCC leaders wanted black people to run the freedom movement while desiring whites to come into their communities to educate whites on racial justice.
Kwame Ture and Atlantan Willie Ricks wanted Black Power as they said it during their 1966 March Against Fear from Memphis, Tennessee to Jackson, Mississippi. Dr. Martin Luther King Jr. took a nuisance view of Black power. He acknowledged the positives of Black Power like self-determination, love of Blackness, and standing up for economic including political power. Yet, Dr. King rejected separatism. In essence, the Atlanta Project wanted the community to control their resources and power. When the Atlanta Project was perceived as too separatist, national director Kwame Ture fired or suspended the Atlanta Project staff. Ironically, Kwame would be a strong pro-Pan-Africanist from the 1960's to the day of his death. In 1965, 11 African Americans won the election to the Georgia legislature. In 1965, the first African American being elected to Atlanta Board of Alderman was the businessman Q. V. Williamson. So, political power in Atlanta grew for black people. Yet, there was a tragedy.
Dr. Martin Luther King Jr. (who was born in Atlanta, Georgia) was assassinated in April 4, 1968. Afterwards, there were questions on how to go forward. Black people continued to fight for political, social, and economic justice. In 1968, Sister Coretta Scott King started the Center for Nonviolence Social Change. This was created to continue with the movement and advance nonviolence as a legitimate action of social change in the world. Many people like Abernathy lead the SCLC including other veterans of the movement. SCLC continued with Rev. Joseph Lowery and Rev. C.T. Vivian. The SCLC would continue to promote human rights. There were other changes too. There was the Governor of Lester Maddox of Governor, who was Governor from 1967 to 1971. He was a known segregationist and white supremacists supported him. Maddox was a right wing conservative. The new Governor Jimmy Carter existed as Governor from 1971 to 1975. This was historic since he was a more moderate/liberal man. He wanted to improve racial relations in the state of Governor. Ironically, Jimmy Carter would act more progressive after his Presidency. So, this time period was a transitional period of Atlanta's history.
New Political Power
Maynard Jackson is the first black mayor of Atlanta. He lived a historic life. To outline his life, we have to start in the beginning. He was born in Dallas, Texas in March 23, 1938. His grandfather was civil rights leader John Wesley Dobbs. His mother was Irene Dobbs Jackson, who was a professor of French at Spelman College in Atlanta. Jackson graduated from Morehouse College in 1956 when he was 18 years old. He went to law school. He ran against Herman Talmadge for the U.S. Senate in 1968. He was 30 years old. He lost, but he carried Atlanta in the race. In 1969, he was elected vice mayor. He was the presiding officer of the board of alderman. In 1970, Maynard Jackson supported Atlanta strikers involving in sanitation workers. He opposed then Mayor Sam Massell's actions in 1970 of firing workers and using prisoners from city jails for garbage removal. The 1970 Atlanta strike was successful. Previous mayors like Williams B. Hartsfield and Ivan Allen Jr. used a coalition of black people and liberal/moderate whites in order to win elections. Maynard Jackson used the same political strategy Same Massell was mayor during the early 1970's. By 1973, Jackson won the election with great African American support, especially because of Maynard's expression of solidarity with the Atlanta sanitation strikers. He won after the runoff election. So, in 1973 Maynard Jackson became the first black American mayor of large southern city. His support of Atlanta striking workers in 1970 influenced his victory. He caused more minority businesses to get more municipal contracts. He helped to build the massive new terminal at Hartsfield Atlanta International Airport with great minority participation. By 2003, the airport's name was changed to Hartsfield-Jackson Atlanta International Airport in Jackson' honor. Jackson increased affirmative action, public involvement in neighborhood planning, etc. There was a temporarily rift between the mayor and much of the white business community in Atlanta.
Jackson helped to bring more black people in positions from police officers, etc. By 1977, the second Atlanta sanitation strike would be opposed by Maynard Jackson. The business community supported the mayor. Many strikers this time were jailed and were opposed by the city's own mayor. The sanitation workers were strong, but their strike failed. This time showed how even mayoral leaders would collaborate with the establishment in ending strikes. He lived during the 1979 to 1981 Atlanta child murders. This was when children were killed by an evil, sick person. One person has been jailed, tried, and convicted. To this very day, the convicted man denies involvement in the murders. Atlanta's crime rates increased during the 1970's. He also fought against the construction of freeways through in town neighborhoods. He would be mayor of Atlanta again from 1990 to 1994. Maynard Jackson Jackson died in Washington, D.C., of a heart attack on June 23, 2003. He lay in state at city hall and at Morehouse College, and the memorial service at the Atlanta Civic Center drew more than 5,000 mourners. Therefore, his legacy is filled with legitimate, progressive policies, and errors.
The Age of Mayor Andrew Young
There can be no mention of Atlanta without mentioning the civil rights leader Andrew Young. He was born in March 12, 1932 in New Orleans, Louisiana to Daisy Fuller Young and Andrew Jackson Young Sr. He experienced Jim Crow segregation first hand in New Orleans. He graduated from Howard University. He earned a divinity degree from Hartford Seminary in Hartford, Connecticut in 1954. He was a preacher too. He preached in Marion, Alabama and followed nonviolent action as way for social change to come about. He encouraged African Americans to register to vote. During the 1950's, he became a friend and ally of Dr. Martin Luther King Jr. He moved to Atlanta, Georgia in 1961 after he joined the SCLC in 1960. He was the executive director of the Southern Christian Leadership Conference. He was one of Dr. King's lieutenants. Dr. King and Andrew Young agreed on many matters. Andrew Young was more conservative than the progressive Dr. Martin Luther King Jr. Andrew Young worked in the Civil Rights Campaigns of Birmingham (1963), St. Augustine (1964), Selma (1965), and in Atlanta (1966). Andrew Young worked with Dr. King in Memphis too. He originally had doubts on Dr. King's anti-Vietnam war campaign (later, he strongly opposed the Vietnam War) and on the Poor Peoples Campaign, but he allied with Dr. King ultimately. According to Harry Belafonte, Dr. King said that Andrew Young was a capitalist while he or Dr. King was not a capitalist. Andrew Young, according to Belafonte, said that it is just part of the system which was the problem, but Dr. King said that the entire system is the problem (and he wanted to change it). Dr. King was assassinated in 1968. Later, Andrew Young ran for Congress in Georgia as a Democrat in 1970. He lost. Andrew Young would be a member of the Congressional Black Caucus in the 1970's as a Congressman. The CBC or the Congressional Black Caucus was invented originally to make sure that the political and social issues of black people are represented fairly in American society. He was appointed by Jimmy Carter in 1977 as Ambassador to the United Nations. Ambassador Young helped to secure Israeli-Egypt peace talks.
The peace treaty between Israel and Egypt was one of the greatest accomplishments of the Jimmy Carter Presidency. Ironically, Andrew Young was criticized in 1978 for telling the truth that America has hundreds of political prisoners in America (like civil rights and anti-war protesters). Andrew Young called for a Palestinian state back in the late 1970's too. Sister Coretta Scott King and others inspired Andrew Young to run for the mayor of Atlanta. He won in 1981. Andrew Young as mayor continued and expanded Maynard Jackson's programs for including minority and female-owned businesses in all city contracts. The Mayor's Task Force on Education established the Dream Jamboree College Fair that tripled the college scholarships given to Atlanta public school graduates. He opposed apartheid in South Africa and he wanted economic development in the Third World, espically in Africa. In 1985, he was involved in renovating the Atlanta Zoo, which was renamed Zoo Atlanta. Young was re-elected as Mayor in 1985 with more than 80% of the vote. Atlanta hosted the Convention during Young's tenure. He was prohibited by term limits from running for a third term. During his tenure, he talked about how he was "glad to be mayor of this city, where once the mayor had me thrown in jail." Andrew Young unsuccessfully ran for Governor of Georgia. He co-founded Good Works International, which has gone throughout controversies. As time went on in the 21st century, Andrew Young would be more neoliberal on some issues. He wrote letters praising the war monger Paul Wolfowitz, who was once the President of the World Bank. Wolfowitz (his ally is George Schultz) was one man (out of many) who was responsible for the terrible war on terror, especially the Iraq war that has killed thousands of human beings. Andrew Young, years ago, allied with Olusegun Obasanjo of Nigeria (who has a controversial history during the 1960's and during the 1970's). Andrew Young has worked with many big corporations too. Today, Andrew Young has worked in international business ventures, funding various programs, etc. To be fair, Andrew Young made great accomplishments for black people (including all people) and he made mistakes. So, we will always remember this important history of Atlanta.
The Early 1990's.
The 1996 Summer Olympics in Atlanta
I remember the 1996 Summer Olympics in Atlanta like it was yesterday. It lasted from July 19 to August 4, 1996. I was 12 ½ years old during that time. I watched the games on NBC on TV too. The games was historic and it had many controversies. The Olympic Games was successful economically, but Atlanta Olympics displaced 30,000 residents and over 809 units of public housing were demolished. 9,000 homeless residents were arrested. Many people had to leave the city in the entirely. It is very unfortunate that the Atlanta political elites (who work under the white political establishment leaders promoting the system of racism/white supremacy) were involved with these evil actions. Neighborhoods were bulldozed and industries abandoned for the creation of more housing. Not many people know about this fact. Back in 1990, the International Olympic Committee selected Atlanta as the site of the Centennial Olympic Games. After the announcement, Atlanta took on sever major construction projects to improve the city's parks, sports facilities, and transportation. There was the long contested Freedom Parkway completed. Former Mayor Bill Campbell allowed many "tent cities" to be established. This created a carnival atmosphere around the games. Atlanta is the third American city to host the Summer Olympics. St. Louis hosted it in 1904 and of course Los Angeles hosted it in 1932 and in 1984. Sporting events happened in the Olympics. Also, a terrorist Eric Robert Rudolph was involved in the Centennial Olympic Park bombing. The attack killed two people (one from a heart attack). Many people were injured. Eric Robert Rudolph exploited religion and his views on abortion to harm and kill innocent human life. No matter what views we have on abortion, there is absolutely no excuse to kill innocent human beings point blank period. The cost of the games was about US $1.8 billion. There was an expansion of the airport.
The Georgia Tech Aquatic Center, the Morris Brown College Stadium, and others were used as places for the events in Atlanta and adjoining locations. Izzy was the Mascot. The 1996 Olympics were the first to have two separate opening ceremony events. Savannah, because of its geographical separation from Atlanta, had its own opening ceremonies on July 18, 1996. The event featured "Worldwide Connection," a song composed by Savannah native Jeffrey Reed and a concert by Trisha Yearwood, a Georgia native. The famous ceremony in Atlanta was famous for featuring Muhammad Ali when he lit the Olympic torch during the opening ceremonies of the game. He is a courageous Brother for standing up against the war in Vietnam and defending the rights of black people including all people. Muhammad received a replacement gold medal for his boxing victory in the 1960 Summer Olympics. America won their gold medal in Basketball. Sister Marie-Jose Perec won the gold in the 200 m and the 400m. Sister Gail Devers won the gold in the 100 m and the 4X100 m relay. Michael Johnson won gold in both the 200m and the 400m. He set world records during that time until they were broken by Usain Bolt. Donovan Bailey of Canada won the 100 m. Carol Lewis won his 4th long jump gold medal at the age of 35. In tennis, Andre Agassi won the gold medal, which would eventually make him the first man and second singles player overall (after his wife, Steffi Graf) to win the career Golden Slam, which consists of an Olympic gold medal and victories in the singles tournaments held at professional tennis' four major events (Australian Open, French Open, Wimbledon, and US Open). Speaking of tennis Serena Williams should be mentioned as the best female tennis player of all time. Preparations for the Olympics lasted more than six years and had an economic impact of at least $5.14 billion. Over two million visitors came to Atlanta, and approximately 3.5 billion people around the world watched part of the games on television.
Mayor Shirley Franklin
Atlanta in the 21st century has been filled with massive changes. Many events have come up. There have been many people who have the same love of justice and truth. Also, there is so much more to do. There has been growth of gentrification since the year of 2000. In 2005, Atlanta's major airport becomes the world busiest one. These cultural, demographic, and physical changes have caused a demographic shift in population. Many of black people have moved into the suburbs increasingly since the 1990's and the 2000's. From 2000 to 2010, the city of Atlanta's black population shrunk by 31,678 people, dropping from 61.4% to 54.0% of the population. While blacks exited the city and DeKalb County, the black population increased sharply in other areas of Metro Atlanta by 93.1%. There is the growth of the white population too. During the same period, the proportion of whites in the city's population grew dramatically - faster than that of any other major U.S. city between 2000-2006. Between 2000 and 2010, Atlanta added 22,763 whites, and the white proportion of the population increased from 31% to 38%. From 2000 to 2009, more young college educated professions have moved into the city of Atlanta. The three mile radius surrounding Downtown Atlanta has gained 9,722 residents agreed 25 to 34 from 2000 to 2009. This is an increase of 61%. There has been an expansion of Atlanta's cultural centers like the High Museum of Art and the Alliance Theater. Many art galleries have been formed in the once-industrial Westside. Shirley Franklin ran for Mayor of Atlanta in 2001. She won her mayoral debut and she was the first black woman to be mayor of Atlanta. She faced a huge budget deficit. She increased taxes, but she slashed the number of government employees. She wanted to balance the budget as quickly as possible.
Franklin wanted to repair Atlanta sewer system since Atlanta's combined sewer system violated the federal Clean Air Act and this caused fines from the EPA or the Environmental Protection Agency. That is why she or Mayor Shirley Franklin announced the Clear Water Atlanta initiative. So, the city's sewer system started to improve. She wanted to make Atlanta green or environmentally friendly. Under Franklin's leadership Atlanta has gone from having one of the lowest percentages of LEED certified buildings to one of the highest. Atlanta's newly privatized water works have umped rust colored mud in the taps of tens of thousands of Atlanta residents (who are black, white, etc.) One error of Shirley Franklin was that she completed the demolition of nearly all public housing in Atlanta. Thousands of poor black Atlantans left the city. Shirley Franklin has worked with the telecom industry and has pushed for the privatization of schools and services of many kinds. She was reelected in Atlanta as mayor with more than 90 percent of the vote in 2005. One of her most controversial and bold measures was the 2.8 billion dollar BeltLine project. This was about converted a disused 22 mile freight railroad loops that surrounds the central city into an art filled multi use trail. It increased the city's park space by 40%. Later she wanted a bailout of $30 million in order for the government to help Atlanta's financial problems. She co-chairs the United Way of Metropolitan Atlanta's Regional Commission on Homelessness. In 2008, a huge tornado hit Downtown Atlanta, Georgia which damaged buildings and other structures. One of her most gracious actions was how she led the effort to have the papers of Dr. Martin Luther King Jr. to be given to his alma mater Morehouse College instead of being sold at auction. Mayor Shirley Franklin did much better than Bill Campbell. As compared to other mayors of Atlanta, she has a made a huge, lasting impact in the city of Atlanta.
In 2009, the young mayor Kasim Reed was elected Mayor of Atlanta. He was inaugurated in 2010. He was an Atlanta corporate attorney (he worked in as a partner in the transnational firm of Holland and Knight. This firm was involved in union busting) and he was a Democratic Georgia state senator. Before, he was mayor; he made no bones in supporting anti-immigrant state policies (like supporting a bill that would lock up anyone for 5 years for applying for a job with a fake ID). There have been cutbacks in public services like the MARTA transportation service. There are still serious problems of unemployment, mass incarceration, etc. In 2011, Kasim Reid had a conflict with Occupy Atlanta. Occupy Atlanta protested against economic inequality. The mayor sent barricades and more police in the area. The occupiers were in the park. There were people like Andrew Young who wanted a deal where occupiers would submit to some demands in exchange for Occupy Atlanta to leave the park. Later, Mayor Kasim Reed ordered Woodruff Park to be surrounded by hundreds of police and they cleared the park shortly after midnight. More than 50 people were arrested. Thomas Friedman has praised Kasim Reed for balancing the city's budget by limiting the pensions of the city employees. The money was spent on the police force including in community centers in poor neighborhoods. Kasim Reed was elected to a second term as Mayor on November 5, 2013. Mayor Reed partnered with Georgia Governor Nathan Deal to act as the "faces of the pro-TSPLOST campaign", TSPLOST standing for "transportation special purpose local option sales tax", which would have levied a 1% sales tax for ten years, from 2013 until 2022, to fund transportation infrastructure projects. He supported passing the referendum because it "would add jobs and improve congestion" and "failing to pass the measure would be economically damaging" for Atlanta. He stated that he would "work with opponents on the next plan to ease congestion." He has ups and downs (like his response to the 2014 snowstorm in the South) during his Mayor ship.
The issues now is Atlanta involve many poor residents being pushed out of Atlanta, income inequality, poverty, and other issues. We see the paradox of the development of a strong middle class and upper class community in Atlanta today while the poor suffer problems that must be addressed. So, it is that many of these mainstream politicians (Republicans and Democrats) work with the corporate world without proposing a revolutionary solution to confront poverty or confront the capitalist power structure. Limited changes here and there is not needed. We want comprehensive, revolutionary change where poverty is defeated, where economic justice is made real, and where we can see an end to the War on Drugs.
More Changes in Atlanta during the 21st Century
There have been a lot of developments in Atlanta too. By 2011, Atlanta is the first U.S. city to demolish all public housing projects. In October of 2011, Occupy Atlanta staged demonstrations against banks and AT&T to protest greed by those companies. One was the Atlanta Public School cheating scandal. Like on many scandals, many of the lower level players received harsh sentences while various foundations (who orchestrated the neoliberal public school agenda are not exposed readily). The former Atlanta school superintendent Beverly Hall was indicted and convicted. In fact, an investigation by the Georgia governor's office in 2009 found that a "culture of fear, intimidation and retaliation infested the district," led by then-Superintendent Beverly Hall, with teachers facing humiliation, demotion and firing if they did not meet student achievement targets. Many of those convicted received long years in prison, which was harsh. Now, what the teachers did was wrong and it deserves no justification. I want to make that clear. They were convicted of many charges like racketeering, etc. they were involved in allowing many students to cheat on standardized tests given to Atlanta's public school. It has been always the agenda of the establishment to demonize teachers (even great ones), discredit the concept of public education, and privatize it to be controlled by select corporate interests.
The Fulton County's Judge acted excessively when this problem has occurred for decades. Now, I do believe that the convicted teachers and superintendent should be fined, never allowed to teach again, and have other forms of reprimand. I don't believe that those convicted should have over 5 years in prison (while banksters involved in the financial criminal behaviors aren't readily jailed at all). The Wall Street banks, credit rating agencies, federal regulators, news media and politicians from both big business parties conspired to cover up the financial criminality that led to the 2008 economic crash. While millions lost their homes, jobs and savings, the financial aristocracy was not only held accountable; it was made richer than ever. Dessa Curb was the only person acquitted in the case.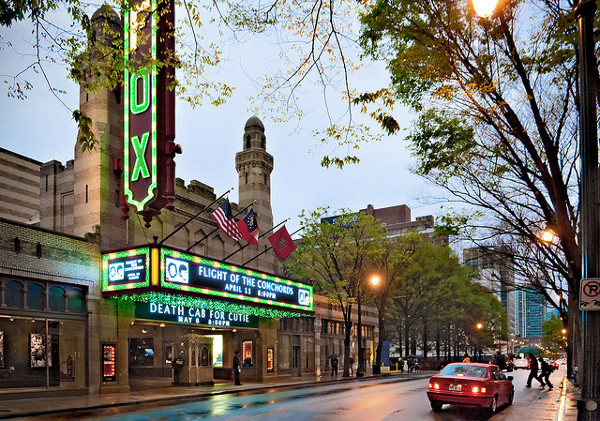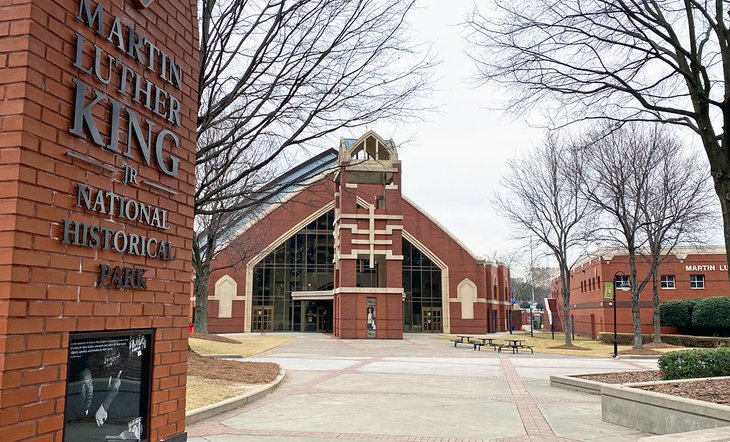 Atlanta's Great Culture
Atlanta is a Southern city. Also, it is influenced by immigrants and other multicultural influences too. It is a very cosmopolitan city. It has a great amount of culture. There is the arts district in Midtown. There are strong neighborhoods in the city's eastside. There are multi ethnic enclaves along Buford Highway. Black people build a huge amount of culture in Atlanta culturally, economically, musically, socially, etc. The King Center in Auburn Avenue has exhibits, teachings, and other areas where human beings can know about the power of nonviolence. More than 600,000 people from all over the world have visited the King Center as well. The Center for Civil and Human Rights celebrates the actions of the Freedom Riders and the sit in movement with videos and other interactive services. It has the Freedom Riders Wall, the Wall of Martyrs, and the Voice of the Voiceless which remembers the civil rights heroes who sacrificed so much for us. The Ebenezer Baptist Church is another historical landmark of Atlanta, Georgia. It was the church where Dr. King and his father preached from. It has luncheons, banquets, business meetings, conferences, receptions, and more. The Herndon home is a National Historic Landmark that celebrates the contributions of the African American Herndon family to the city of Atlanta. There is the Atlanta Opera, Atlanta Ballet, and other locations which attract many touring Broadway acts, concerts, shows, and exhibits. Many people already know about the Fox Theatre. This is a historic landmark in landmark that is among the highest grossing theaters of its size. It is found in 660 Peachtree Street NE. It can house almost 5,000 people. It was opened in 1929. Broadway performances and other venues are displayed in the Fox Theater. Its architecture has Egyptian, Islamic, and other influences. It has the four manual 42 rank pipe organ which is nicknamed the "Mighty Mo." Underground Atlanta is found in downtown. It is a cultural hub. It was opened in 1969. It has 12 acres, 3 levels, and 225,000 square feet of shopping, restaurants, and entertainment. It offers cultural services, entertainment, community, and family programming. Atlanta's BeltLine is Atlanta's newest outdoor space. It is made up of 22 miles of unused railroad tracks circling the core of the city's in town neighborhoods. It has trails and walkways to open green space and parks. It has connected human beings all over the city. Here is massive public art on the Beltline too including restaurants.
By Timothy